The artful log pile has become a frequent feature in designer schemes, from the increasingly wild gardens of the Chelsea Flower Show to heritage gardens and newly created private spaces. A biodiversity-boosting stack will provide food, shelter, and a safe haven for all sorts of bugs—beetles, spiders, ladybugs, overwintering bees, newts, and small mammals including mice and shrews. Build it and they will come.
Log piles can provide stunning sculptural elements, too, rationalizing tricky areas, creating repetition through a space, or dividing an area with an informal boundary. Neatly built and thoughtfully placed, the best of these can be more beautiful than a hedge and, not to mention, require less maintenance. Any type of wood will do—simply source logs from your own garden maintenance or tree pruning, or use a neighbor's prunings. Just remember to avoid removing existing fallen deadwood that is already providing useful habitats.
Placed in a cool, slightly shady spot, the pile will stay moist and provide a base for moss, ferns, and woodland plants which can be added directly into nooks and crannies. A log pile that is positioned across a shady area and a sunnier spot can provide different types of habitat at once.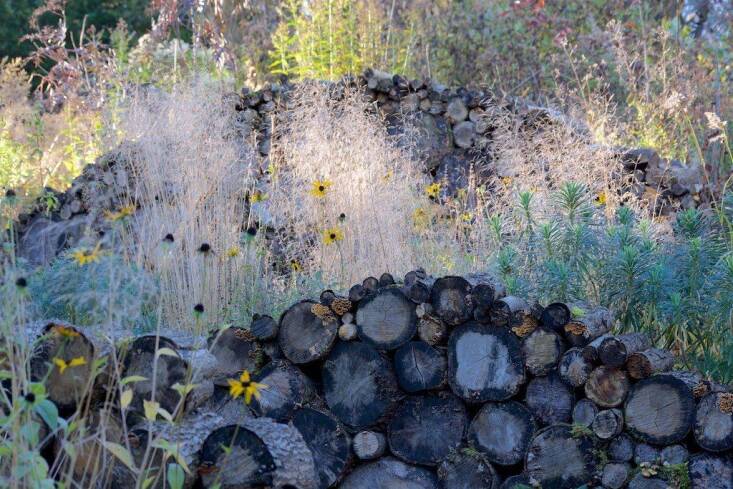 Arguably the master of the sculptural wood pile is Professor Nigel Dunnett, whose repeated stacks often feature on his Instagram account. The hugely influential British planting designer's one acre garden has stunning views of the surrounding Peak District and takes inspiration from the dry stone walls dotted across that landscape, as well as the wavy hedges at Piet Oudolf's garden at Hummelo in the Netherlands. But for Dunnett, the stacks also help define and rationalize his sloping site and connect it with the hilly landscape beyond. Over the growing season, the logs become immersed in naturalistic planting, where they play a supporting role. But in winter when the herbaceous plants die back the log stacks are revealed and become a valuable sculptural feature—and a winter home to myriad species.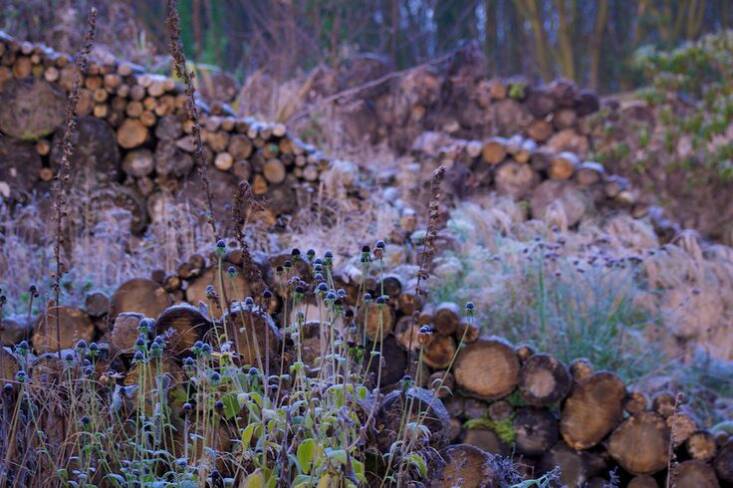 Dunnett isn't the only designer harnessing the biodiversity-boosting power of logs. They feature frequently in the designs of Tom Massey too. He created an entire boundary using lengths of logs interspersed with panels of cross-sections at this year's RHS Chelsea Flower Show in his Royal Entomological Society garden, a space squarely aimed at the study of insects and ways we can support them in the garden. In 2021, the designer created sculptural log walls from biochar ash logs in his Yeo Valley Organic Garden.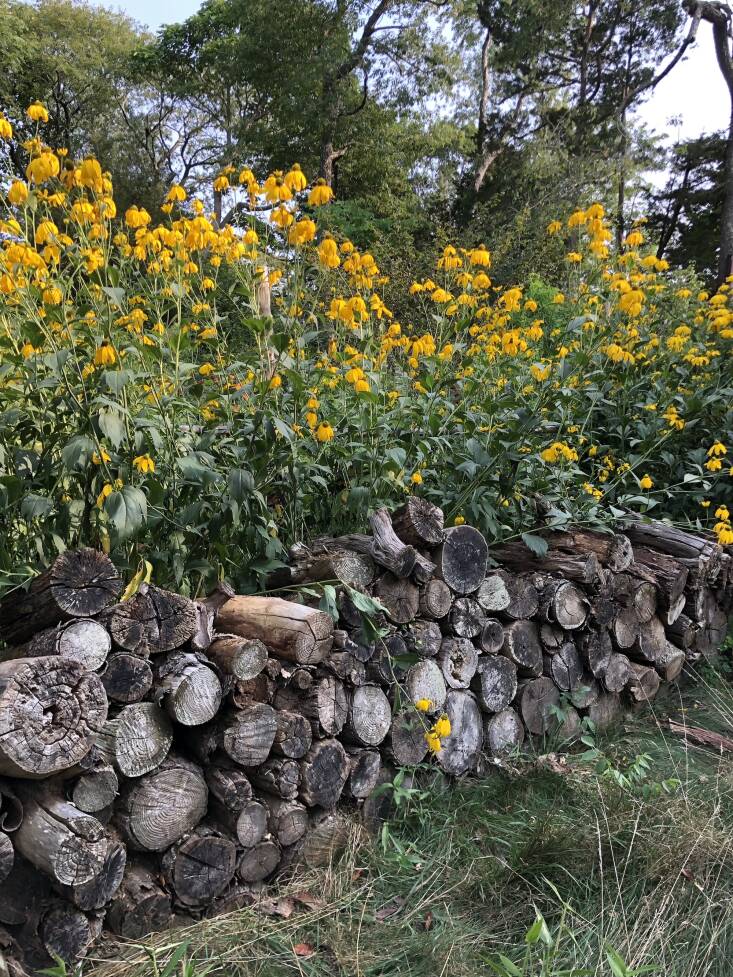 See also:
For a mobile-first version of this post, check out this content as a web story, or browse all our web stories.
(Visited 13,787 times, 32 visits today)