A landscaping project can get expensive fast. But many landscaping elements that feel costly up front can save money in the long run. A good rule of thumb, whether designing an outdoor space from scratch or undertaking a minor project, is to spend money on permanence: invest in quality hardscape materials to give a garden good bones.
We've shared our secrets for sticking to a budget before, in 10 Ways to Save Money on a Garden Remodel. Now, the flip side: 10 things worth spending money on (culled from the Expert Advice chapter in our new Gardenista book):
Photography by Matthew Williams for Gardenista except where noted.
1. Masonry.
"Stone and brickwork are big-ticket items, but masonry retaining walls, terraces, steps, and paths add timeless beauty to a landscape," writes Jean Victor, the chapter on Expert Advice: Garden Design in our new Gardenista book. "They also give your garden good bones throughout the seasons."
2. A Master Plan
Avoid the expensive mistakes that can accompany a slapdash approach to a project. Hire a garden designer or landscape architect to help you create a master plan for the garden you envision having in five years, "then use that as a road map to work toward in phases, as your budget allows," says Jean Victor.
3. A Great View
If something is blocking your view—overgrown hedges or a poorly sited tree, for instance—pay to transplant or remove the obstacle. Consider burying power lines to get them out of your sightline.
4. Quality Materials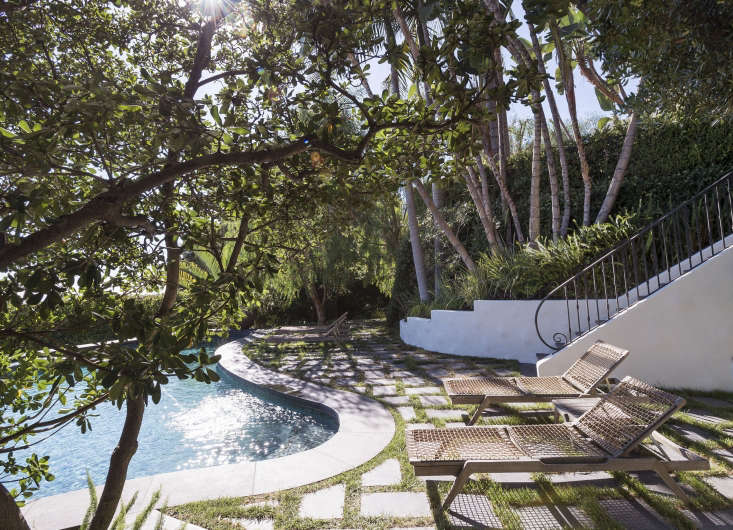 Natural materials—such as stone, iron, and hardwoods—will last longer and "may even be enhanced by the elements," says Jean Victor. "Some woods mellow to a silvery gray over time, metals acquire a patine, and stone takes on a veil of moss."
5. Craftsmanship
"Building anything well requires careful attention to detail, whether it's laying flagstone on a patio, forming concrete for a retaining wall, or sinking fence posts," notes Jean.
6. Soil Preparation
Before you plant, prepare the soil. Have it tested to determine your soil type: loamy, sandy, or clay. Then add compost or soil amendments as necessary. If you have toxins in your soil (for instance, high lead levels), replacing it may be a less costly option than trying to correct deficiencies.
7. A Specimen Tree
A mature specimen tree is undoubtedly expensive (with price tags in the thousands of dollars for some sizes and varieties). But, writes our contributor Kristen Grannan, "Well-sited and smartly selected specimen trees seemingly can do it all. They can add intimacy, age, or personality to a landscape. A large tree can bring instant gratification and make a garden feel as if it has always been there.:
8. Privacy
A beautiful fence or hedge to create privacy in a garden can lend serenity to a space. Invest in a well-designed, high-quality wooden fence or choose shrubs (such as boxwoods) that are evergreen.
9. Fire and Heat
"Install an exterior heat source to keep your patio or deck comfortable when cool temperatures try to chase you inside," says Jean Victor. "You can keep a space toasty by tucking radiant heaters in a  trellis overhead."
10. A Gorgeous Piece of Furniture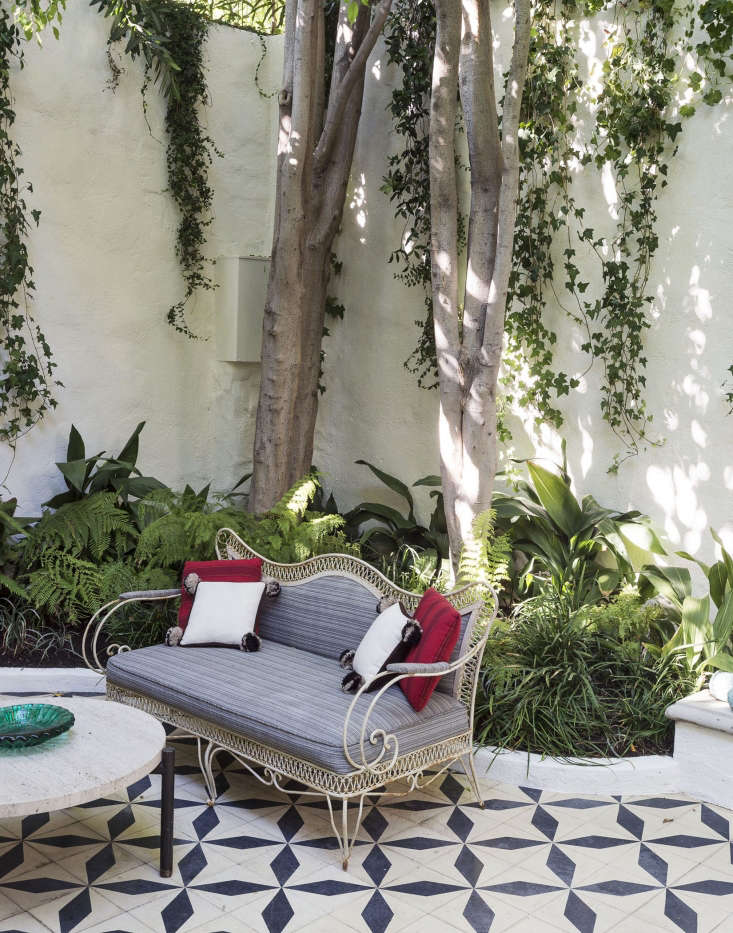 "Worth the splurge:  an outdoor sofa as comfortable as the one in your living room," says Jean.
Teak furniture or a stone tabletop is expensive, but will in the long run save money because you won't have to replace it every year or two.
Redesigning a patio, deck, or other outdoor space? See our curated design guides for Decks & Patios 101 in our Garden Design 101 archives. Considering a splurge? See:
(Visited 1,188 times, 4 visits today)