Hotel San José was the first in a series of collaborations between San Antonio–based Lake Flato Architects and hotelier Liz Lambert, the creative force behind Bunkhouse Management (subsequent projects include the Thunderbird Hotel and the Hotel Saint Cecilia), and the property still looks as fresh today as when it was completed.
The architects transformed a 1930s motor lodge into an urban bungalow-style hotel with communal outdoor courtyard, lounge, and pool area, incorporating architectural details such as tile shed roofs, parabolic arches, arbors, and porches throughout the complex. Gardens of native Texas plants tie the buildings together. N.B.: Much of the furniture was designed and built by Jamey Garza of Marfa, Texas.
Photographs via Hotel San José.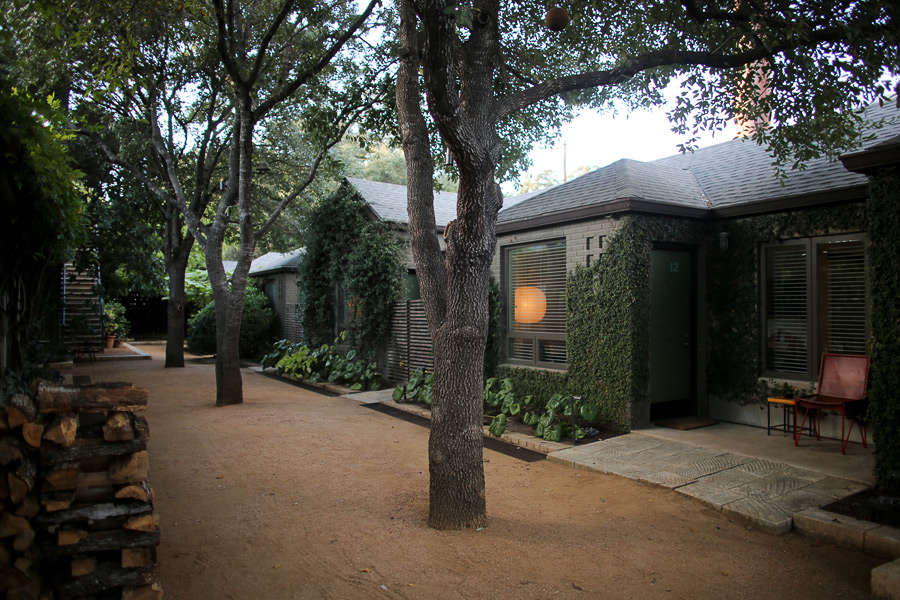 N.B.: This is an update of a post published on June 16. 2010.
(Visited 37 times, 1 visits today)