We were supposed to be "helping out" at the third annual holiday Remodelista Market on Saturday. Not shopping. We even put our handbag with our wallet in a safe place behind the registration table to avoid succumbing to impulse buys. That worked . . . for about five minutes.
Here are some of our favorite garden must-haves from the market, held at Heath Ceramics in San Francisco this past Saturday:
Above: More than 30 designers set up tables offering goods for the home, books, perfume, clothing, toys, chocolate, candles, linens, ceramics, planters, and more.
Above: We gave out little matchbooks full of seeds.
Above: We "helped" for awhile at this table, where it turned out to be very addictive to stamp tree patterns on brown paper. Portland-based architect Brendon Farrell, along with Javid Howell, created limited-edition stamp sets that feature plant species from the Cascadia region of the Northwest: Douglas Fir, Oregon White Oak. For more information, see Holiday Gift Guide: For the Arborist.
Above: Florist Louesa Roebuck's table; magnolias are in season in San Francisco. For more, see Louesa Roebuck, Renegade Florist.
Above: LA-based landscape architect Josh Rosen brought tillandsias, tiny planters, and his lightweight aluminum Air Plant Frame vertical gardens. For more, see Instant Indoor Garden.
Above: Josh Rosen winds wire around a tilandsia montana to create a sculptural house plant.
Above: San Francisco-based designer Chad Wright brought his sky-high Attic Birdhouses, in three colors and varying heights. For more, see A Penthouse for the Birds.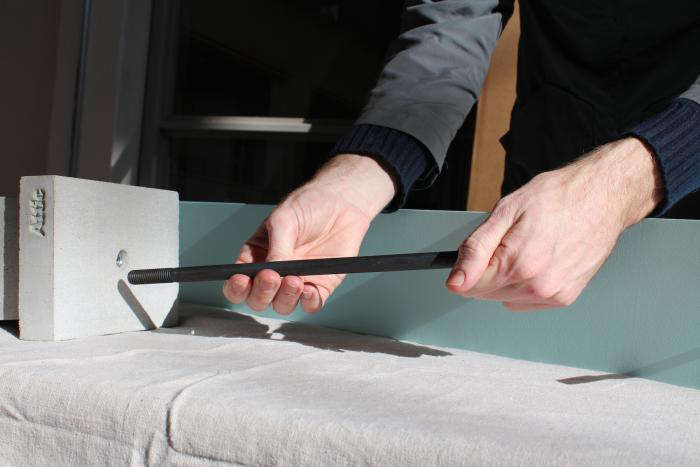 Above: The Attic Birdhouses are attached with screw-in stakes to stabilizing concrete bases.
Above: Just another sunny Saturday afternoon in December in San Francisco.
N.B.: For more, see "Remodelista Holiday Market 2012 at Heath Ceramics in SF."