It's pretty much confirmed, UK textile designer Neisha Crosland is a one-woman garden show. At the moment, we're admiring her use of mirrors in her garden and have sourced two options to achieve a similar look depending on your budget.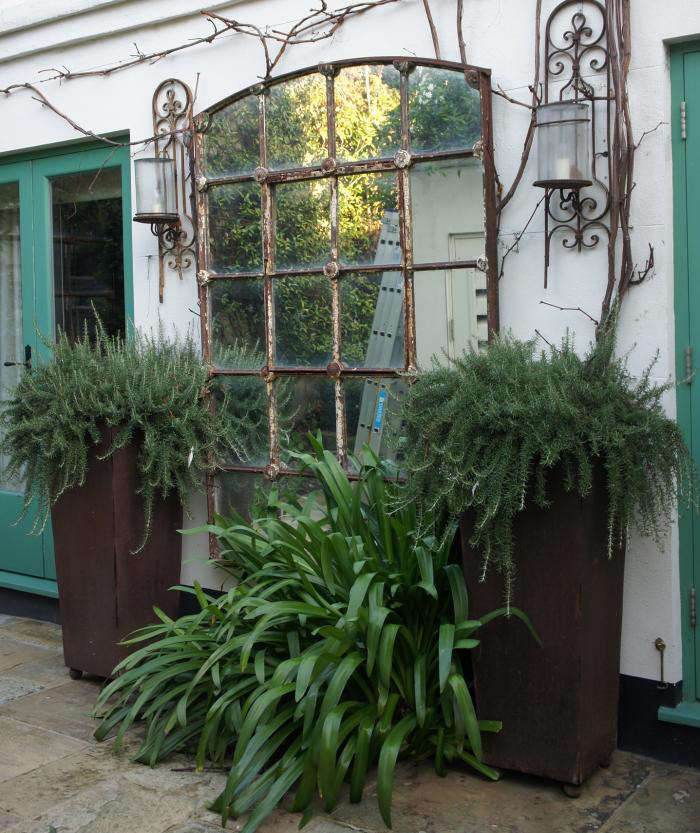 Above: There is much inspiration to be found in Neisha Crosland's garden including the way mirrors are used to reflect light and space, offering mystery and illusion.
Above: Crosland combines lush green plants with an antique mirror to create a focal point on a the wall of her house.
Above: L. An Amiel Large Arch Mirror is $695 from Neiman Marcus. R. An 18th century English lead fan light which has been made into a Mirror; $9,000 at Treillage.
(N.B.: Interested in seeing all of Neisha Crosland's garden? See Paris in London, Neisha Crosland's Garden Oasis.)
You need to login or register to view and manage your bookmarks.