Herbal bouquets with a medicinal bent are the specialty of Brooklyn-based herb florist Cary Pereyra; from her new studio in Greenpoint, she designs seasonal and edible arrangements:
Photographs via The Little Glass Slipper.
Above: Some plants that self-taught herb florist Ms. Pereyra includes in bouquets. (See below for labels.) Mint has a "relaxing scent, " she says, and essential oil of rosemary has been shown to improve mood and cognitive performance.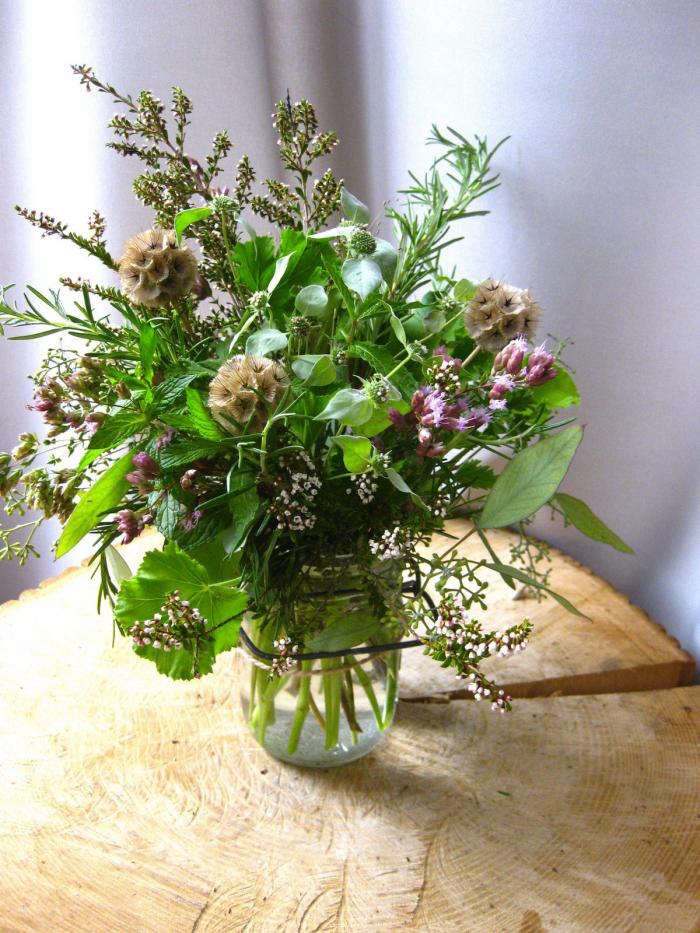 Above: The bouquet, featuring scabiosa pods and flowering spirea.
(Visited 94 times, 1 visits today)