Alton Greenhouses, manufacturers of high-quality wood-framed English glasshouses, offers a range of models that caught our eye earlier this week when we visited the West Midlands floral studio of the company founder's great-granddaughter: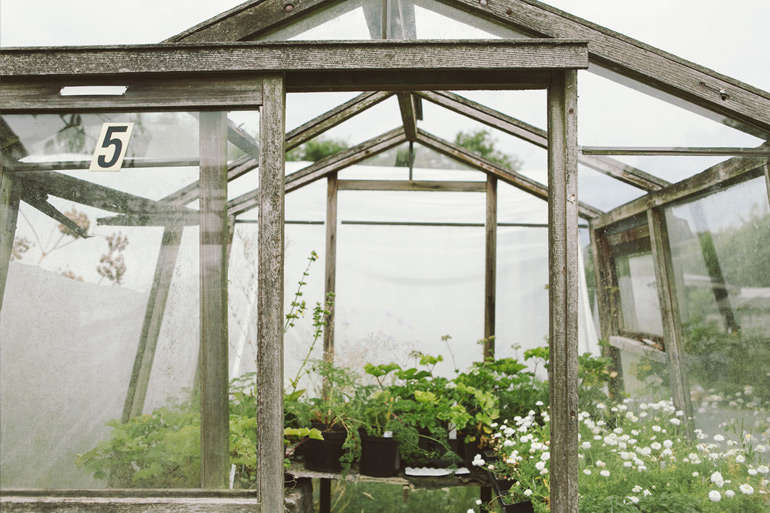 Above: We featured the company's greenhouses earlier this week in Studio Visit: Glasshouse Flowers with India Hurst of Vervain. Hurst is the great-granddaughter of company founder W. A. Pound (who built greenhouses from the 1920s to the late 1970s, when he sold the business). Today, Alton Greenhouses is owned by The Greenhouse People, headquartered in Stoke-on-Trent.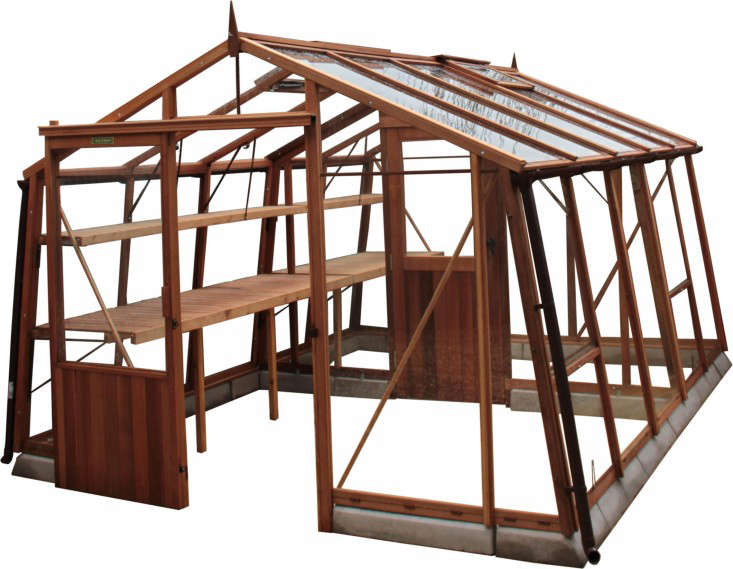 Above: A standard feature on Alton's greenhouses is concrete base kerbs for a sturdy foundation. The Amateur greenhouse has a wide sliding door and angled sides to make the most of even low winter sunlight. Available in nine sizes, the base model Amateur measures 9 feet 11 inches by 7 feet 11 inches and is €2,376.
Above: Designed and manufactured in the UK, Alton greenhouses can be customized with various features and accessories.  Roof vents are standard on all models can come with automatic openers. "These clever devices work through heat expansion alone to open your roof vents gradually as the temperature changes," notes the manufacturer. "Fully adjustable, they help you to create the perfect growing environment."
Above: Alton's newest collection of greenhouses includes the Evolution models, built in-house in the company's Staffordshire workshop.
Above: Alton also manufactures cedar-framed cold frames. A two-panel 4-by-2-foot Cold Frame With Cedar Capping and hinged removable lids is €375.
Above: An Evolution 12 Greenhouse is available in 17 sizes and comes with gutters and two downpipes, cantilevered roof braces, and a sliding door. The base model Evolution 12 measures 12 feet 8 inches by 8 feet 5 inches and is €2,208.
(Visited 152 times, 3 visits today)