You say you want to start a bonsai revolution. Or maybe you'd like to join one that's underway. Yesterday we introduced bonsai master Kenji Kobayashi and his tiny twisty trees in A Bonsai Revolutionary in Tokyo. In his new book he reveals his secrets:
Above: Kobayashi's new book Keshiki Bonsai: The Easy, Modern Way to Create Miniature Landscapes contains easy-to-follow, step-by-instructions to create counter-intuitive (and simplified) bonsai landscapes. It's $14.56 at Amazon.
Above: For trimming bonsai (or other house plants), a pair of stainless steel Ryuga Ohkubo Hasami Shears is $77.95 from Wee Tree Farm.
Above: A Japanese Black Pine is a pre-bonsai specimen, which means it's been trimmed and encouraged to begin growing into an interesting shape; the rest is up to you. It's $69 from New England Bonsai Gardens.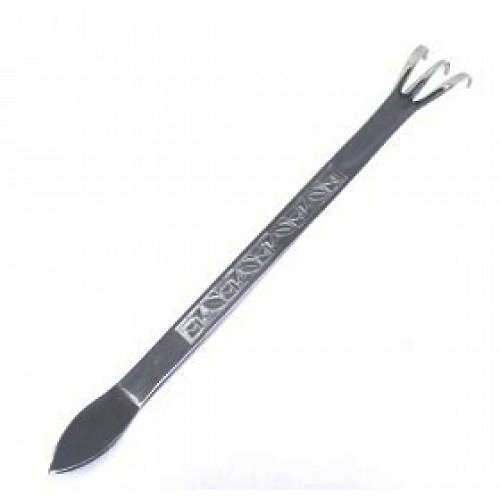 Above: A Stainless Steel Root Rake, for delicately untangling root balls, is $18 from Bonsai Superstore. Use the wide, flat end of the rake as a spatula, to loosen a plant from its pot or to smooth sale.
Above: An Unglazed Ceramic Rectangle bonsai pot, 13.5 inches long by 10 inches wide, is $49 from Eastern Leaf.
For more, see A Bonsai Revolutionary in Tokyo.
(Visited 56 times, 1 visits today)