Giant Feather Grass, Stipa gigantea
Shimmering, statuesque Stipa gigantea (or Celtica gigantea, although few use this official name) is amongst the most impressive ornamental grasses to grow. Commonly known as giant feather grass or golden oats, it's one one of the few grasses that gives year-round interest, with a basal clump of evergreen narrow leaves followed by a halo of flower spikes that emerge in early summer before the metallic inflorescences appear a few weeks later. Over the following months those tall flower heads become increasingly golden, swaying beautifully in the breeze to show-stopping effect as they catch the sun. And on most sites those stems will remain standing through winter, looking magical when frost covers the garden, too.
Here's everything you need to know about growing this standout plant.
Photography by Clare Coulson.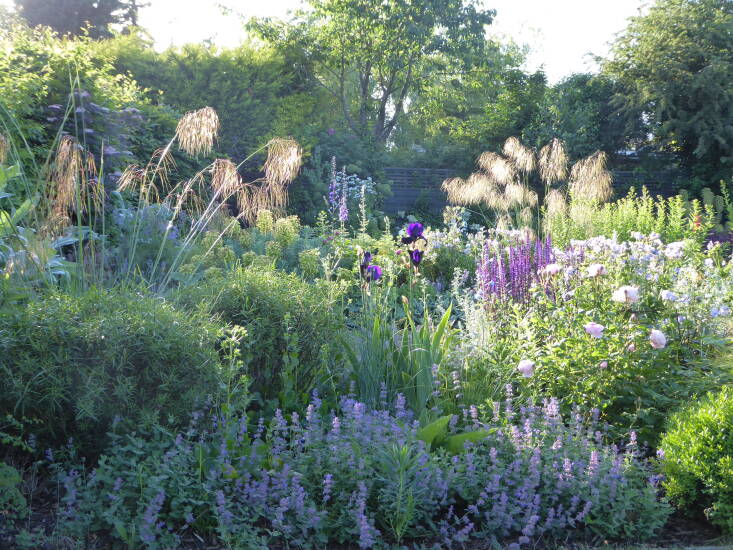 Given the right conditions, Stipa gigantea requires almost no maintenance. It prefers a sunny open position in free-draining soil, so give it plenty of space. The basal foliage alone can sometimes cover a few square feet so don't crowd it closely to other perennials or shrubs, and consider the height of the spikes as well as the overall height of the plant which can reach up to seven feet tall and as much across. Stipa 'Goldilocks' is a slightly more compact cultivar growing to five to six feet tall.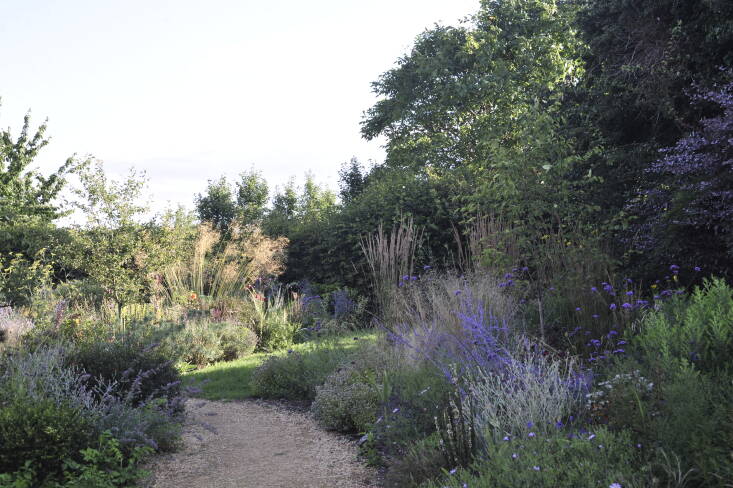 Stipa gigantea makes a great feature plant either as a single specimen or dotted through a border. It is especially suited to gravel gardens on open ground where it can bask in hot conditions. If choosing partners, consider the flower stems which can easily tangle with tall perennials. It's best underplanted with shorter perennials or grasses, clipped forms, or swathes of bulbs. Or euphorbias which can be deadheaded into neat mounds just as the Stipa begins to flower. In high summer it makes a fantastic backdrop to richly colored perennials, including shorter dahlias or summer bulbs.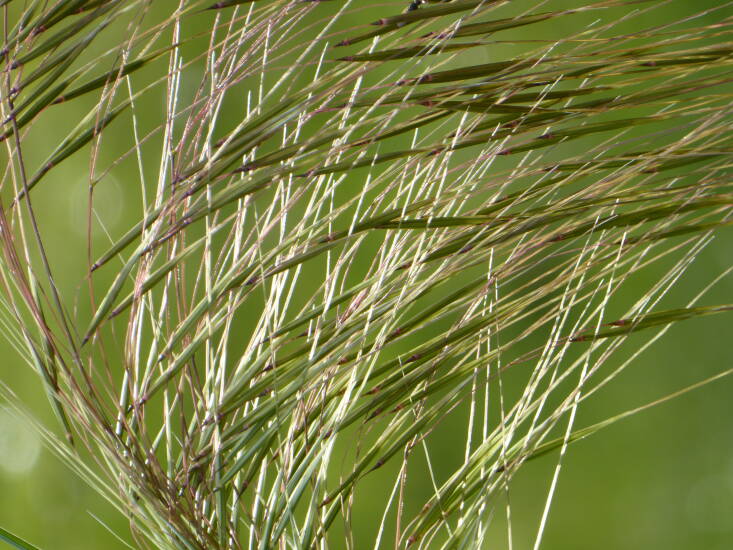 Cheat Sheet
Hardy in USDA Zones 5-10.
Big, dramatic, and architectural, this is the perfect grass for big spaces and sunny aspects.
Pair it with shorter grasses, perennials, and bulbs that will not get tangled in the Stipa's arching stems.
Because the stems are so light they aren't too affected by wind, but if you want the stems to last, a slightly sheltered area is best.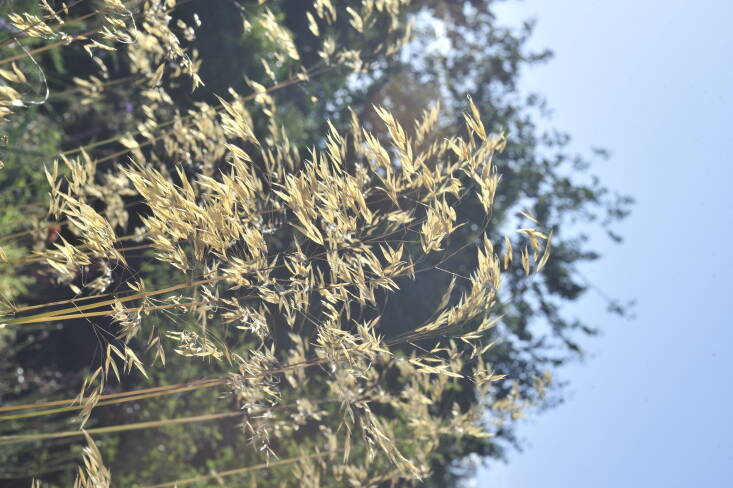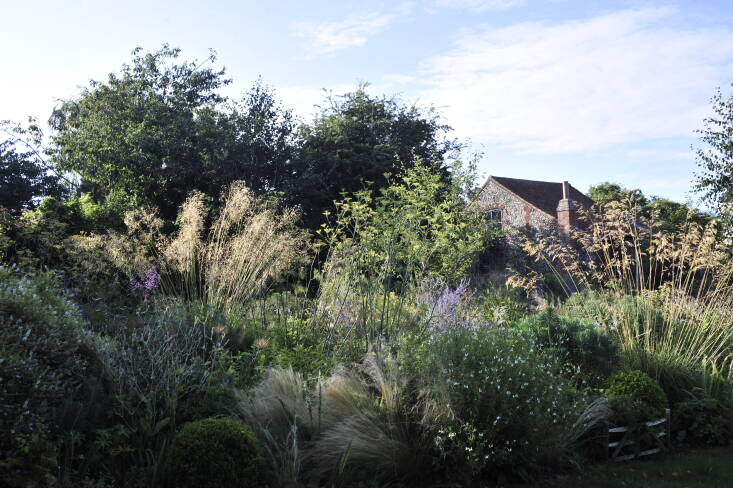 Keep It Alive
In early spring any remaining flower spikes can be completely removed. If the foliage has become messy tidy it up by removing any brown leaves and clip back to a neat mound, but avoid cutting back completely, which can be the kiss of death for the plant.
Stipa gigantea is happiest in free draining soil and does not require mulching or watering after its first year.
It will self-seed, although not very prolifically, and any new plants can be moved to a different position if necessary when young.
See also:
(Visited 3 times, 2 visits today)