Beth Chatto created her famous gardens on the site of a former fruit farm, theming each area around its unique climactic conditions—a wet garden, a woodland garden, and, perhaps most famously, an innovative gravel garden in which a south-facing carpark was converted into an arid garden with sinuous beds and highly textural plantings that provide ever-changing vistas in one of the driest areas of England.
Close to the late plantswoman's former home, which sits in the middle of her eponymous nursery and gardens, a scree garden is similarly inspirational. Shallow beds are filled with alpine plants in free-draining soil and close to the house, Chatto's collection of succulents takes center stage.
A collection of pots are displayed in front of the mid-century farmhouse that was built for Beth and her husband Andrew Chatto, alongside one of his orchards. Built in 1960 from natural materials, the design of the house played entirely to the couples interests, with a minimalist open-plan kitchen and living space and a light-filled study where Andrew, a lifelong plant ecologist, could research and write. Outside, the building's understated mid-century features create the perfect foil for plants. Let's take a closer look.
Photography by Clare Coulson.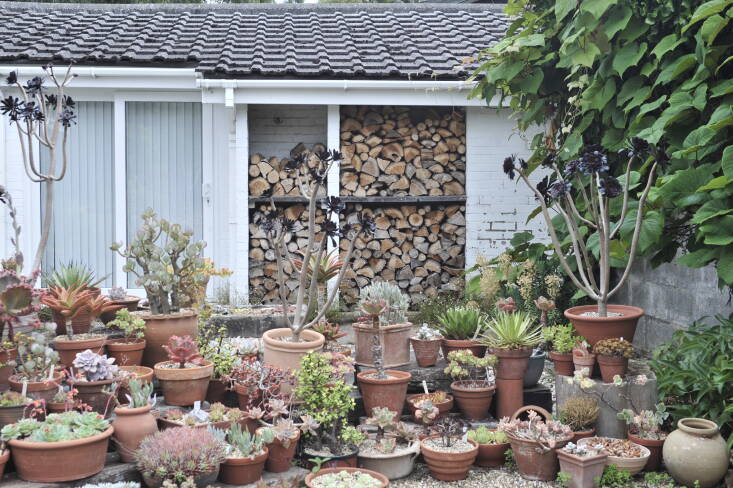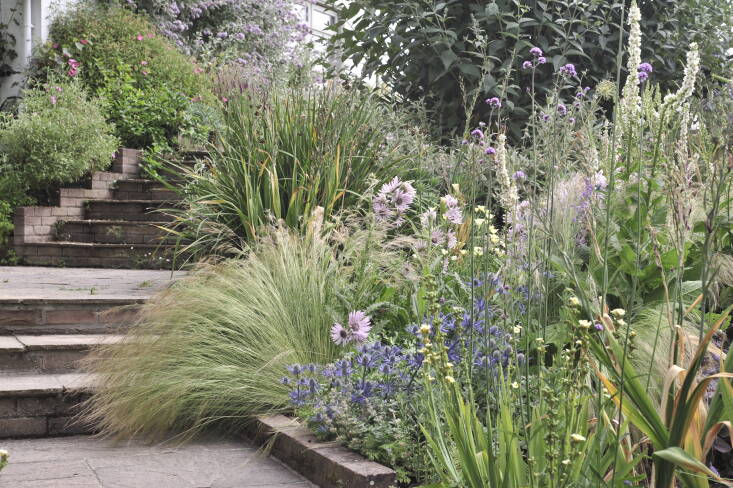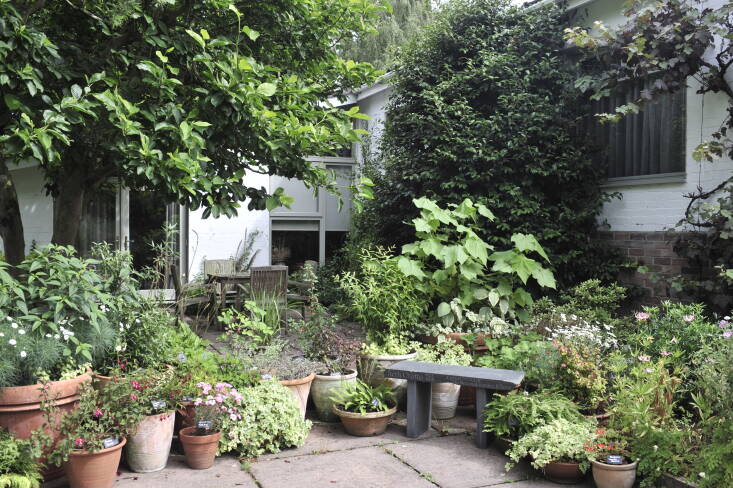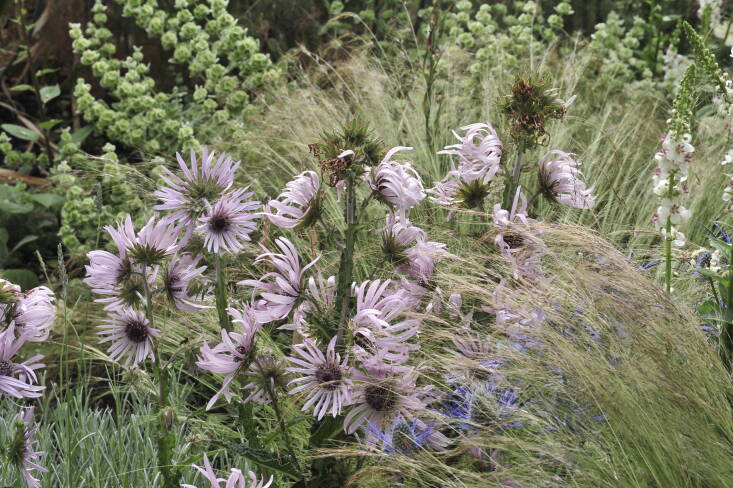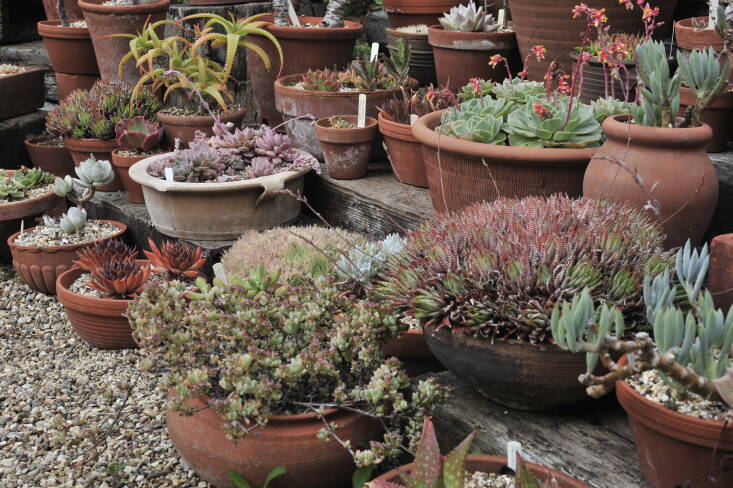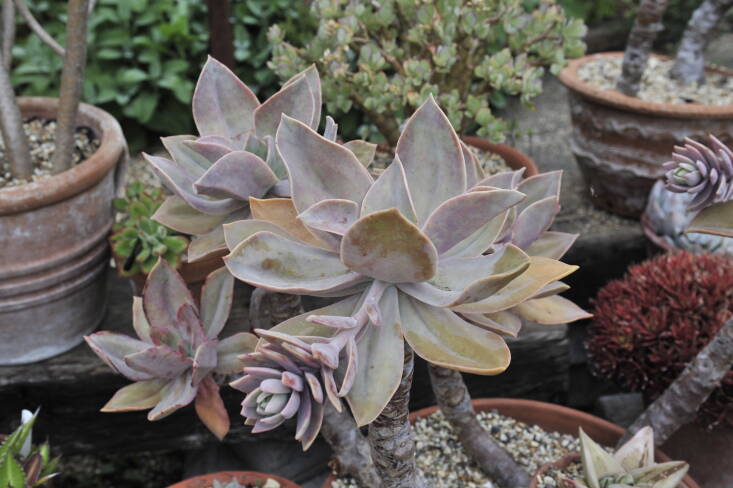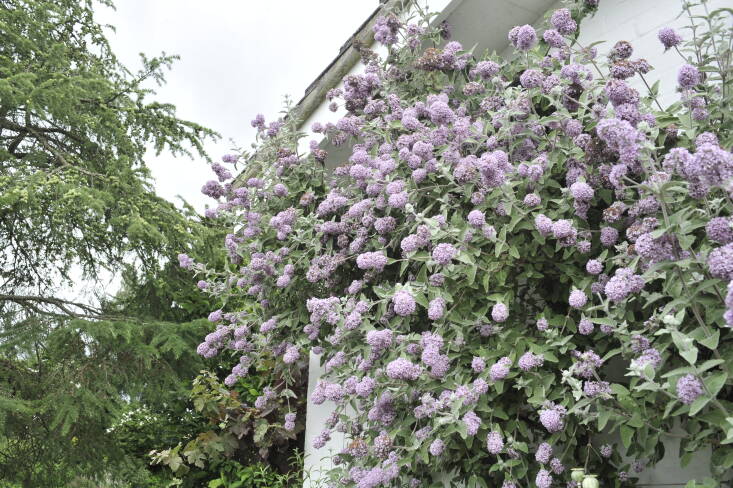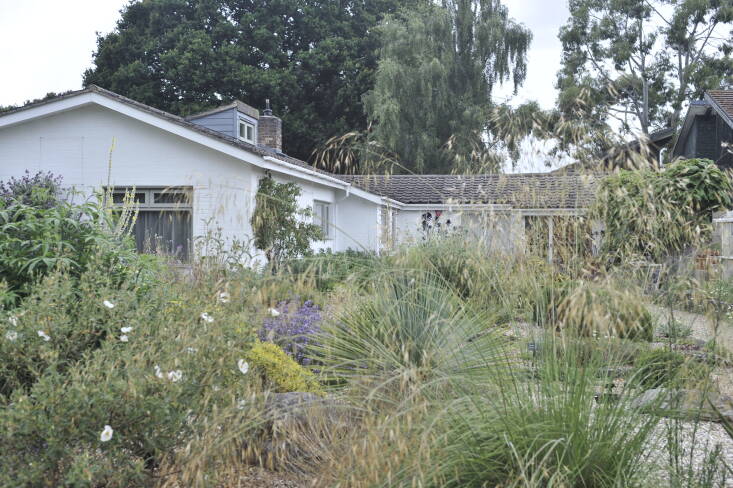 See also:
(Visited 5,331 times, 70 visits today)
Frequently asked questions
What is Beth Chatto's Courtyard Scree Garden?
Beth Chatto's Courtyard Scree Garden is a unique garden located in Essex, England. It is a stunning display of drought-tolerant plants and gravel, creating a beautiful and textured landscape.
Where is the garden located?
The garden is located in Elmstead Market, Essex, England.
What kind of plants can be found in the garden?
The garden is known for its extensive collection of drought-tolerant plants, such as lavender, thyme, sedum, and various grasses.
What is special about the Courtyard Scree Garden?
The Courtyard Scree Garden is unique because it showcases plants that are well adapted to dry conditions, making it a great source of inspiration for water-wise gardening.
Can visitors explore the garden?
Yes, visitors are welcome to explore Beth Chatto's Courtyard Scree Garden. There are designated paths and trails that allow you to fully experience the beauty of the garden.
Are there guided tours available?
Yes, guided tours are available for visitors who want a more in-depth understanding of the garden's design and plants. These tours are led by knowledgeable garden experts.
Is there an entry fee for the garden?
Yes, there is an entry fee for visiting Beth Chatto's Courtyard Scree Garden. The fee helps support the maintenance and preservation of the garden.
Are there facilities available for visitors?
Yes, there are facilities available for visitors, including parking, restrooms, and a gift shop where you can purchase plants and gardening accessories.
Can I bring my own food and have a picnic in the garden?
Unfortunately, picnics are not allowed in the garden. However, there is a café on-site where you can enjoy a meal or refreshments.
Is the garden accessible for individuals with disabilities?
Yes, the garden is wheelchair accessible, with designated paths and ramps to ensure everyone can enjoy the beauty of Beth Chatto's Courtyard Scree Garden.