Much of the food on the menu at Parish Hall in Brooklyn comes from a two-acre farm in the northeastern Catskills.
At Goatfell Farm, permaculture methods are employed: fertilizers, mulch, and soil amendments come from compostable food scraps from Brooklyn, manure from farm animals, and cover crops in the fields. As for the flock of ducks? According to owner George Weld, they help manage pests, produce fertilizer and eggs, and provide "some amusement."
Photographs by George Weld.
Above: Actually, the ducks provide a lot of amusement.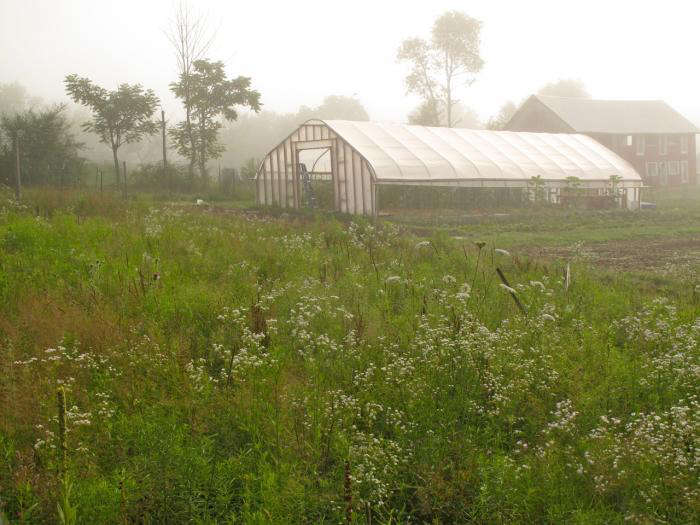 Above: The greenhouse, where crops are grown yearround.
Above: Employees at Parish Hall restaurant volunteer on the farm (preparing beds for planting, harvesting, packing, and weeding).
Above: Tomatoes ripening in the greenhouse.
Above: Hardneck garlic curing in the greenhouse.
Above: Softneck garlic.
Above: Spring onions.
Above: Ducklings' names change at the whim of whomever happens to be herding them.
Above: In addition to produce for the menu, Goatfell Farm provides Parish Hall with jams, jellies, chutneys, pickles, and relishes.
Above: Butternut squash, curing in the barn.
N.B.: This is an update of a post originally published August 14, 2012.
(Visited 10 times, 1 visits today)