Wood Sorrel, Oxalis regnellii: "False Shamrock"
As a member in good standing of the wood sorrel family, Oxalis regnellii should not be confused with the invasive clovers you are always trying to dig out of your lawn and flower beds. (Or at least I am.)
Have no fear, adorable Oxalis regnellii is nobody's idea of a pernicious weed. It forms lovely green mounds in the garden and sends forth tiny white flowers in in late spring and summer. It also tolerates life as a houseplant. Read on for care and feeding tips indoors or out:
Photography by Mimi Giboin for Gardenista.
Clover and wood sorrel leaves look similar, but the two belong to different genera, botanically speaking. Clovers belong to the Trifolium genus (of which there are hundreds of species.) Of the several hundred species of wood sorrel, Oxalis regnellii is among the most prized for ornamental use.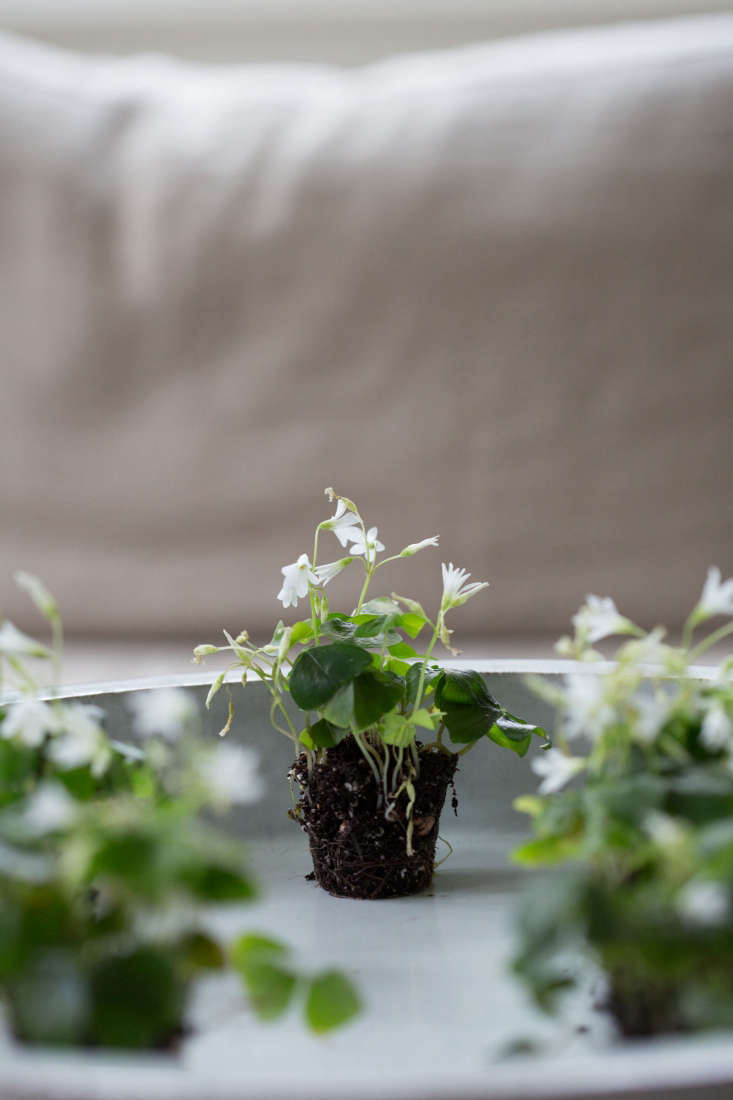 Cheat Sheet
Plant Oxalis regnellii with other late-spring bulbs to create a flowering foil for the withering foliage of tulips and narcissi.
Happy as a houseplant in well-drained soil and a sunny spot.
Don't be alarmed to see false shamrock's leaves fold up at night; it's just sleeping.
Keep It Alive
Will tolerate sun or shade.
Hardy in USDA Growing Zones 7-10.
Avoid watering or fertilizing Oxalis regnellii when it is dormant.
False shamrock or no, we are feeling the pull of Ireland. See more posts:
(Visited 111 times, 2 visits today)