Spotted on Swedish online shop Artilleriet: the perfect white enamel summer drinks dispenser. Here's a US source to get the same dispenser (without the international shipping hassle).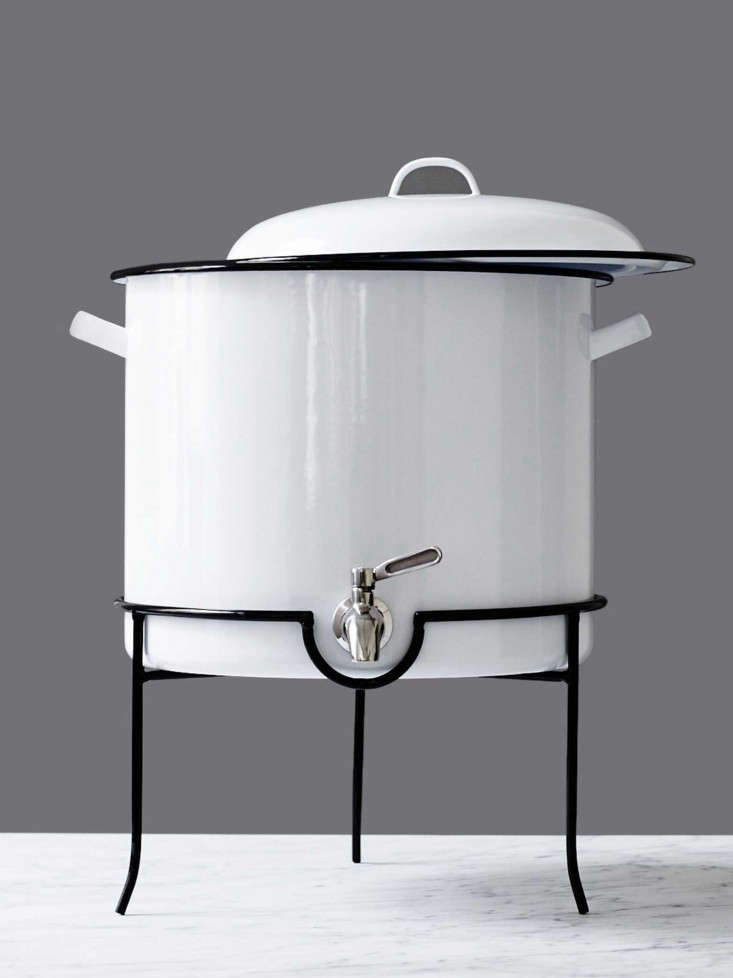 Above: The portly Enamel Beverage Dispenser is 999 Kroners ($121) at Artilleriet; in the US, the Enamel Drink Dispenser is $89 from Urban Outfitters.
Above: The dispenser holds 3.5 gallons.
Above: The stainless nozzle.
See more of our favorites at 10 Easy Pieces: Summer Drinks Dispensers on Remodelista–and fill them with Herb- and Fruit-Infused Thirst Quenchers.
(Visited 220 times, 1 visits today)