We all should paint our dining rooms to match our gardens, especially during tomato season. That's the first lesson I learned from this week's beautiful harvest dinner envisioned by the team at David Stark Design.
But the real genius of the latest project we're publishing from the Stark Design team is its simplicity. Tabletop tomatoes stacked like jewels, and a seasonal tart that requires no recipe to make? Suddenly the idea of an impromptu dinner party sounds irresistible. Who's with me?
Photography by Corrie Beth Hogg courtesy of David Stark Design.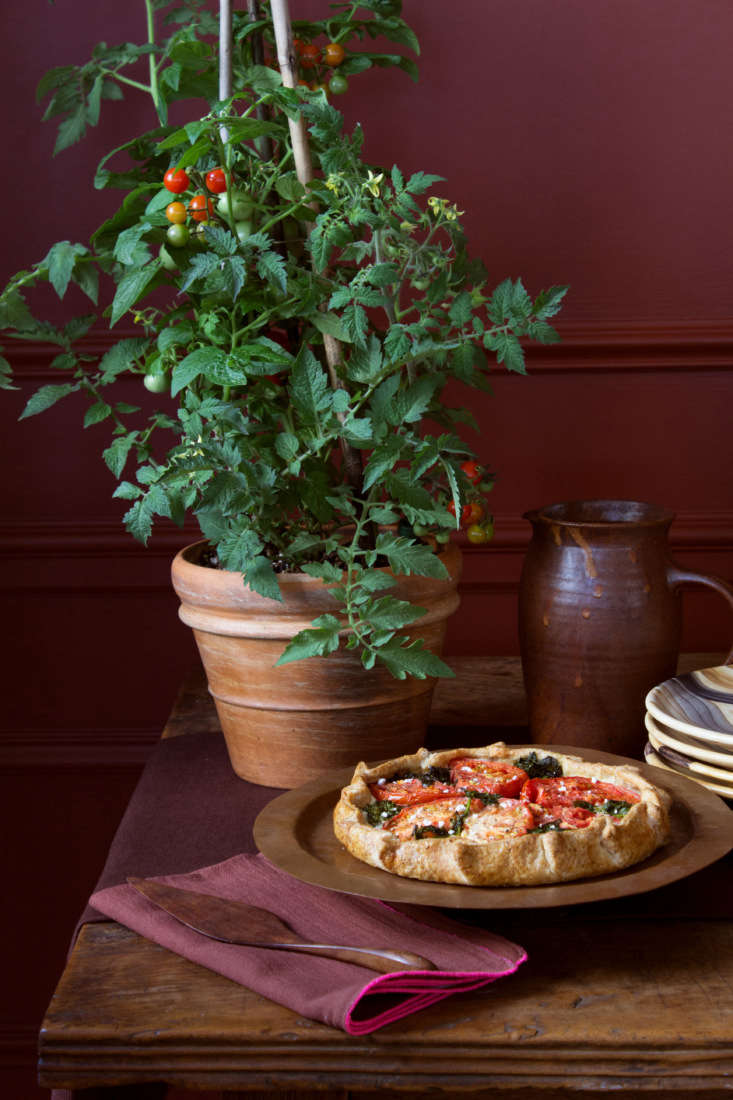 Galettes in general are easy and fun to make because you don't need to follow a recipe (I don't).  Start by making pastry dough with flour and butter (and a tablespoon or two of ice water), and roll it out into a circle or circle-ish shape. Oit doesn't need to be perfectly round because you'll be crimping the edges.
Place the crust on parchment paper on a rimmed baking sheet and preheat the oven to 400 degrees Fahrenheit before assembling ingredients for the filling. I slice two or three ripe tomatoes thinly, tear basil leaves, grate cheese, and prepare anything else I want to  add (chopped black olives and thin slices of sautéed red onion make frequent cameo appearances).