Summer is winding down, but a gardener's work is never done. Fall is approaching and there are a few things you need to do to prepare your garden for its arrival. Here are five things to do in August.
Featured photograph (above) by John Merkl, from Gardening 101: How to Prune Roses.
1. Clean up the dead and diseased.
Are your tomatoes petering out? Did blight got the better of them? Has your basil flowered? Do your roses have black spot? Time to remove either the whole plant, as in tomatoes and spent annuals, or just the diseased parts, as in roses. It is very important to remove all diseased plant material and throw it out in the trash. Composting is not recommended unless you are sure that the pathogen can be killed by a properly maintained compost pile. Removing plants also opens up space for fall crops and flowers.
2. Plan for next year's garden.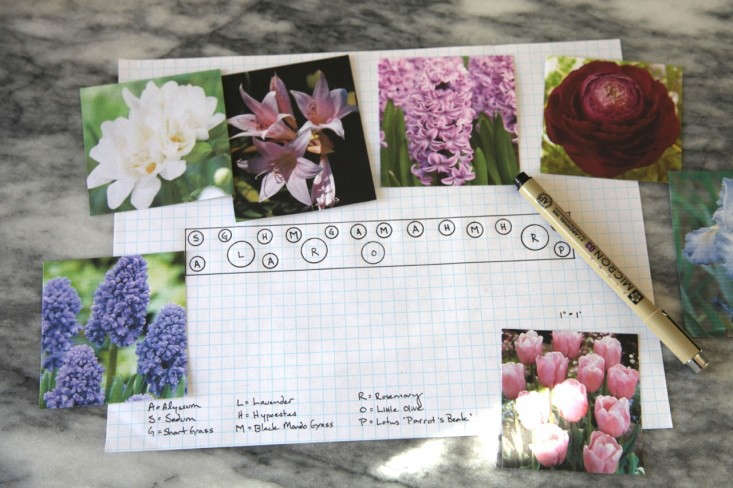 Now is the time to order tulips, daffodils, and other spring-flowering bulbs. Spend time looking at those catalogs and pick out some fun blooms for next year. You could wait another month or two to order, but why risk your first choices selling out?
3. Plant a cover crop.
Cover crops can enrich the soil, stop weeds from taking over in empty vegetable  beds, and prevent soil erosion (if you live in a dry and windy area). With some, you can plant it and forget it until next spring. Others need to be more actively managed and turned over before frost to get the benefit.
4. Shop the sales.
Fall is the perfect time to hit your local nursery's sales. Many nurseries have sales after Labor Day to clear out stock still on hand. Take advantage of this. Some of the plants may look the worse for wear—after all they have spent the summer in a pot. But if the roots are healthy and the price is right, give it a shot!
5. Divide perennials.
Dividing perennials is basically getting free plants. Heat can stress out plants and the cooler temps make this a perfect time to divide and move things around in your garden. Don't forget to water. Even though the temperatures are lower, dividing damages the fine feeder roots. Plants need care to recover and watering helps them get through transplant shock.
See also:
(Visited 23,661 times, 1 visits today)
Frequently asked questions
What are some gardening tasks to do in August?
Some gardening tasks to do in August include deadheading flowers, harvesting fruits and vegetables, mulching, pruning, and watering.
Why is it important to deadhead flowers in August?
Deadheading flowers in August helps encourage more blooms and prevents them from going to seed, thus promoting continuous flowering.
What should I harvest from my garden in August?
In August, you can harvest fruits like tomatoes, berries, and melons, as well as vegetables like beans, corn, and cucumbers.
Why is mulching important in August?
Mulching in August helps retain soil moisture, suppresses weed growth, and regulates soil temperature during hot summer days.
What plants should I prune in August?
In August, you can prune plants like roses, shrubs, and hedges to maintain their shape, remove dead or diseased branches, and promote healthier growth.
How often should I water my garden in August?
The frequency of watering your garden in August depends on various factors such as the weather, soil type, and the specific needs of your plants. Generally, aim for deep watering once or twice a week to ensure the roots receive adequate moisture.