You just got engaged (congratulations!). Now to plan. Is the thought of setting dates, booking venues, creating guest lists, and hiring vendors while remaining in sync with your significant other making your head spin? Don't fret: 21st century brides and grooms have it made.
Here are 10 apps that make wedding planning a piece of cake.
Above: Bride Erin Boyle and groom James Patrick Casey. Photograph by Alice Gao.
Bridal Party
Manage key dates (dress fittings, rehearsal dinners, bridal and bachelorette parties) and communicate regularly with your bridal party when they download the Bridal Party app.
The Knot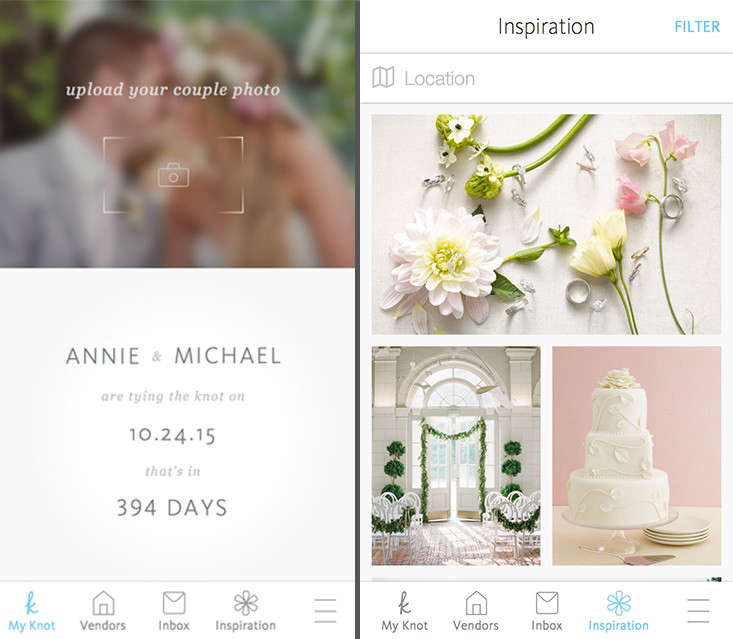 Above: The Knot Wedding Planner app organizes brides and grooms by enabling them to keep a checklist of to-dos, countdown to the big day, and gather inspiration for decor, bridesmaid dresses, table arrangements, and more. Available for iPhone and Android.
Brides Wedding Planner
For more wedding ideas and a catalog of vendors and honeymoon spots, download the Brides Wedding Planner.
Couple App
Above: Photograph by Erin Boyle.
And don't forget to keep your better half up to date on everything related to your union with the Couple App.
Zola
Above: A customizable gift registry, Zola enables brides and grooms to schedule package delivery on a particular date (or exchange items before they are delivered). A group gifting feature makes it easy for friends and family to contribute money toward an item that may be too expensive for one guest to purchase.
WedPics
See all the photos from your wedding in one place with WedPics. Your guests and photographers can use the platform to share pictures they've captured from your nuptials. The service features include ordering prints, creating slideshows, as well as basic wedding planning tools like a countdown and guestlist. Photograph courtesy of WedPics.
Appy Couple
Create a personalized wedding app and website with Appy Couple. Use the app to monitor your wedding timeline and budget, send invitations, manage RSVPS, and register for gifts.
Wedding Countdown App
Above: While you're using the Wedding Countdown App to gear up for final wedding preparations, keep the latest issue of Martha Stewart Weddings handy with the iPad app.
Wedding Cake Designer
Above: Have an idea of what your perfect wedding cake looks like but can't quite verbalize it to your baker? Use the Wedding Cake Designer to visualize every tier and decoration.
Bouqs App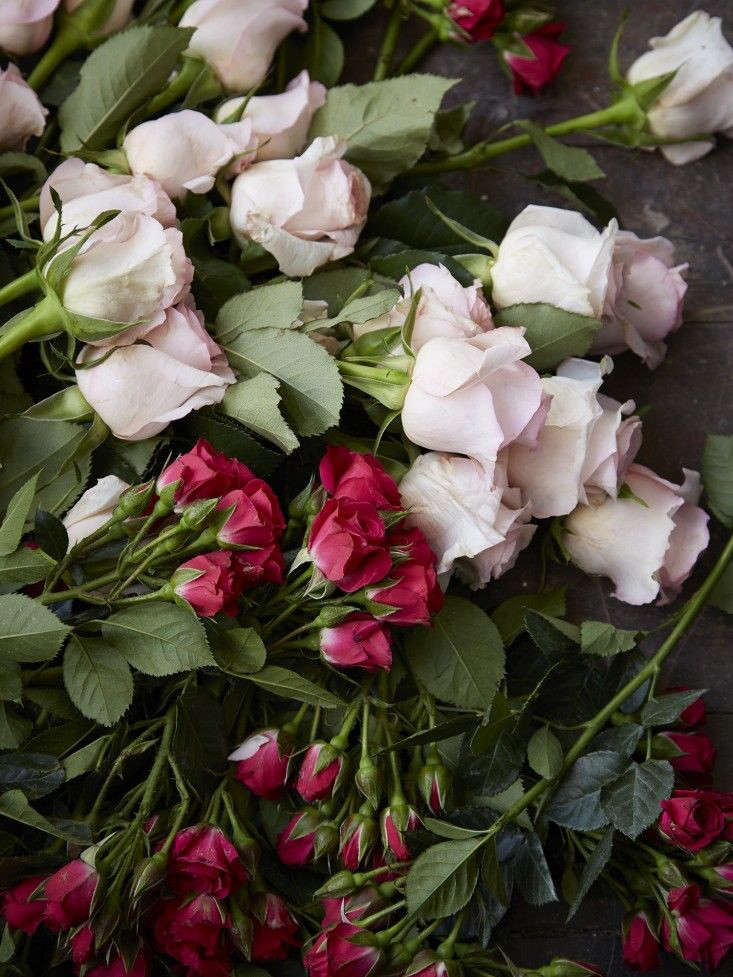 Above: Ordering fresh flowers for a bouquet or table arrangement couldn't be easier with the Bouqs App. The service delivers flowers to you straight from the farm within 2-4 days of being cut.
Pinterest
Above: Photograph by Erin Boyle.
The ultimate wedding planning app? Since its debut in 2010, Pinterest has helped brides brainstorm every last detail. From engagement photos to cocktail bars, the virtual moodboard is a handbook for DIY too. Browse Pinterest Wedding Ideas boards to start.
For the tech-savvy:
(Visited 27 times, 1 visits today)