We like the idea of outdoor furniture acting as sculpture. The way a lounge chair rises up from a patch of grass like a Richard Serra or Barbara Hepworth piece in a sculpture garden. Here, in concrete, wood, and steel, are 10 of our favorite sculptural outdoor lounge chairs.
Above: A cult favorite, the Loop Concrete Chair by Swiss industrial designer Willy Guhl is made of natural fiber cement; $1,200 at Stardust. Photography by Matthew Williams from Gardenista: The Definitive Guide to Stylish Outdoor Spaces.
Above: By Altherr Molina for Arper, the Leaf Lounge Chair with Sled Base has a design that mimics patterns seen in nature; $940 at Hive Modern.
Above: The Lido Lounge Chair by Jakob Berg for Skagerak Denmark is $1,242 at Danish Design Store.
Above: The Slub Lounger is made of carbon-reinforced concrete and can be movable or ordered with mounting points to attach to the floor. The lounger is priced as though it were sold through a gallery; €2,870 ($3,083 USD) at Paulsberg.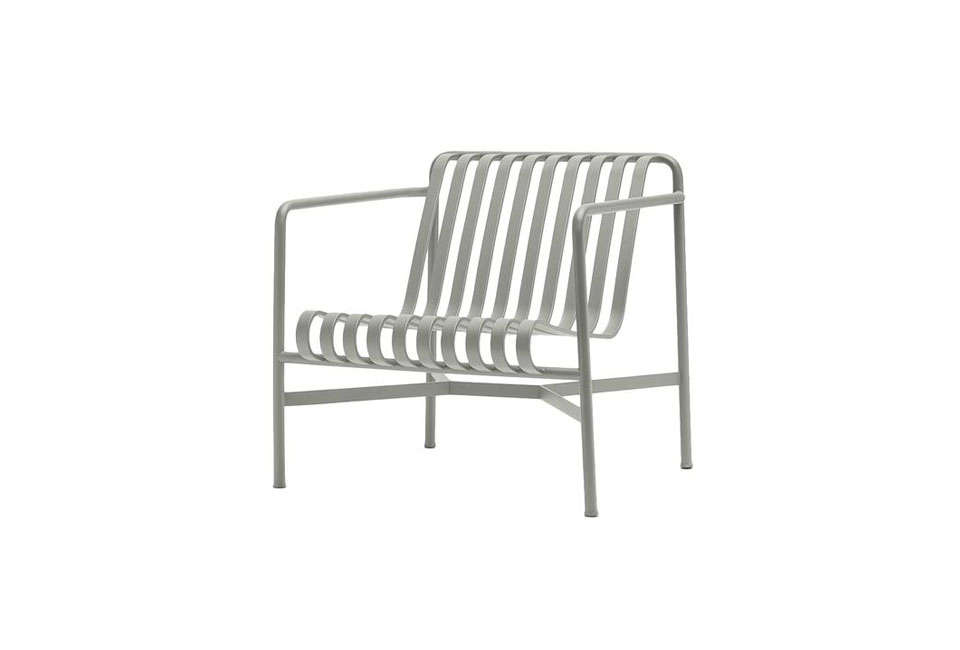 Above: The Palissade Lounge Chair designed by Ronan + Erwan Bouroullec for HAY is available in a variety of natural colors; $745 at Danish Design Store.
Above: The Sponeck Concrete Chair by French industrial designer Julia von Sponeck is made with two layers of durable fiber cement and is both shock resistant and weatherproof; $1,280 at Stardust.
Above: From Swedish Massproductions, the Tio Easy Chair is designed for indoor or outdoor use and is made of powder coated galvanized metal wire; $309 at Finnish Design Shop.
Above: Designed by Patricia Urquiola as a lightweight, sculptural chair to harmonize with its natural surroundings, the Maia Chair is made of an aluminum frame and Porotex fabric. Contact Kettal for pricing and more information.
Above: The Edge Highback Chair by Strand + Hvass for Cane-line has both an austere and ultra-modern look; $1,115 at Danish Design Store.
Above: The iconic Bertoia Diamond Chair can be used outdoors with limited exposure to the elements; $1,201 at Design Within Reach.
Above: Made of a single sheet of lightweight reinforced concrete, a Spurt Club Chair by Paulsberg comes in two colors of gray (Stone and Mouse) and is €1,270 ($1,363 USD) at Paulsberg.
For more outdoor furniture see our posts:
(Visited 423 times, 1 visits today)