The newest creation of Copenhagen-based restaurateur Torben Klitbo, Väkst immerses diners in "a lush greenhouse experience in the middle of the city." Let's take a look at what's on the menu:
Photography courtesy of Cofoco.
Above: Denmark-based design studio Genbyg created the interiors at Väkst, a word that translates to "growth" in English. It's a name to take literally.
Using recycled materials, Genbyg's chief designer Rasmus Fex and team created an indoor greenhouse to cover a stairwell that leads to the restaurant's basement.
Above: The shelves are made from recycled file drawers and the countertop is constructed of floorboards from a factory. For lighting, old milk cans were transformed into pendants.
Above: Much of the furniture and building materials are salvage; Genbyg also sells a wide selection of used doors, windows, and flooring. For more information and prices, see Genbyg.
Above: A Nordic menu changes with the seasons; current menu items include squid with baked cabbage and clam sauce, a salad of grilled lettuces, and fried trout.
Above: Glass shelving came from a palace in Copenhagen. 


Above: Emphasis is on local, seasonal ingredients.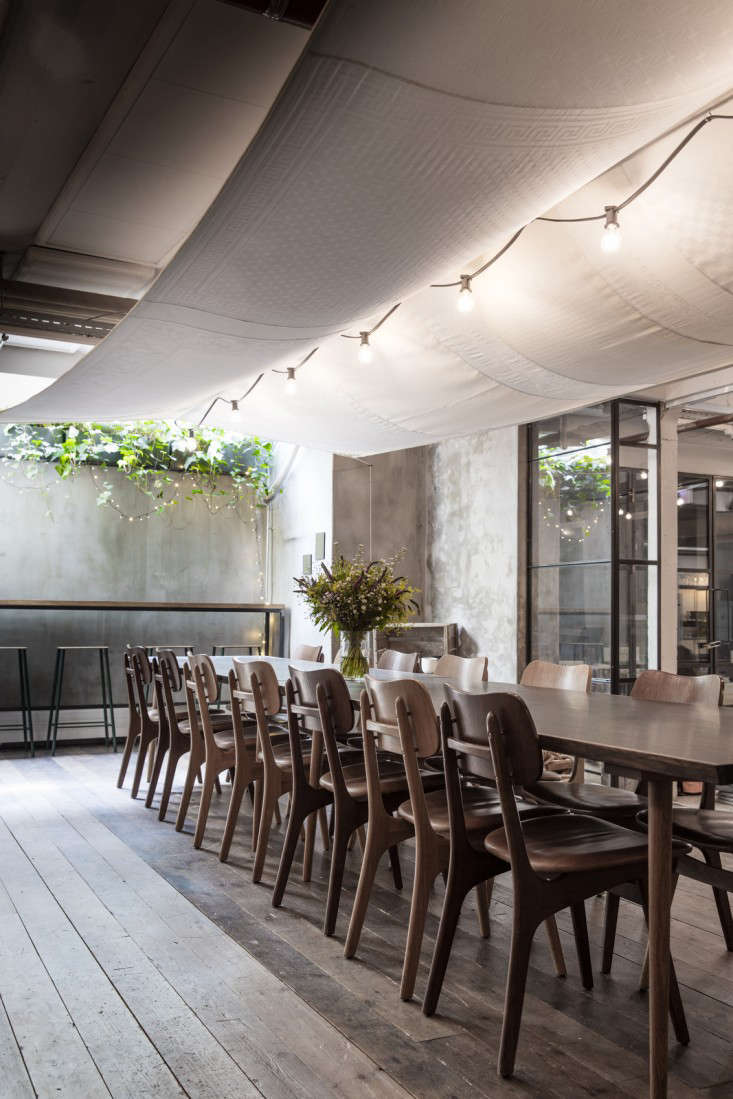 Above: "On the restaurant's upper floor thriving plants, sprouts, and leaves let in light from the large windows facing St. Peter's Strait," notes parent company Cofoco.
Above: "The restaurant's heart is a large greenhouse that is built up through the room two floors," says Cofoco.
You need to login or register to view and manage your bookmarks.