Craving sun, the Remodelista editors headed toward southern exposures this week. What winter design ideas did they find? Houseplants. Everywhere. Here are five ways to fight the winter blues with a cheery indoor plant:
Ferns in the Bath
To keep a Maidenhair Fern like the one shown above alive in a dark room, see our tips in Best Houseplants: 9 Indoor Plants for Low Light
Velvety Succulents & Cacti
For tips to keep your indoor succulents alive in winter (and beyond), see 9 Secrets to Growing Succulent Plants Indoors.
Giant Air Plants
One trick to keeping air plants alive is to know what kind of Tillandsia you have. To identify yours, see Air Plants 101: How to ID a Tillandsia. And keep it alive with our tips for plant care. see Gardening 101: How to Water an Air Plant.
Courtyard Jungle
Want to get the look? See our tips in our guide to Tropical Plants 101. And for more inspiration, we've dissected the look in Jamie's Jungle: At House with Houseplants in London.
Friendly Philodendrons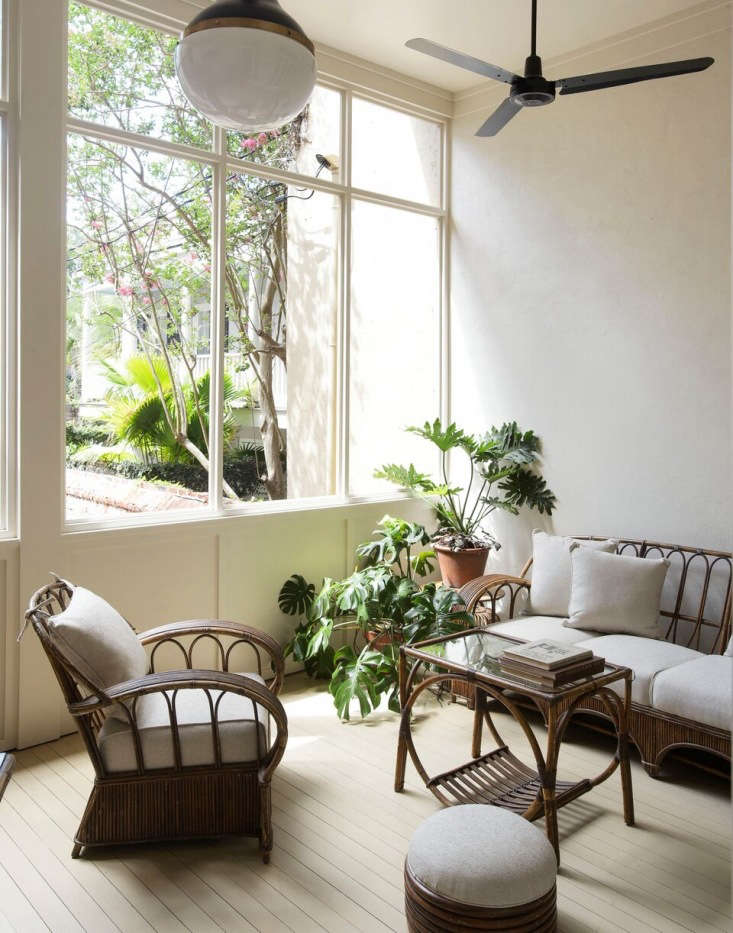 Monstera versus split-leaf philodendron: can you tell the difference? Annie offers step-by-step guidance in Gardening 101: Monstera. And if your space is too small to accommodate a big tropical plant, we've got a solution, see Monstera Deliciosa: Big Plant, Small Apartment.
Finally, get more ideas on how to plant, grow, and care for various houseplants with our Houseplants: A Field Guide.
(Visited 91 times, 1 visits today)