Palest pink is the Remodelista editors' new favorite color as they visit Paris and environs this week. They've discovered an under-the-radar destination for romance, blush-tinged tumblers, and pink velvet sofas:
Above: Melted Picardie glasses are already tipsy (and No. 1 on the Remodelista editors' wish list for Valentine's Day).
Above: Palest cassis rose is a color we just discovered–and now desperately need–thanks to Julie's Pale Pink Sheets Roundup.
Above: Alexa attends an oyster party at ceramics artist Cécile Deladier's Parisian atelier–and sources everything you need to throw a Parisian Oyster Party in this week's Steal This Look.
For more of Deladier's city garden in Paris, see In the Garden and Atelier with Cécile Deladier.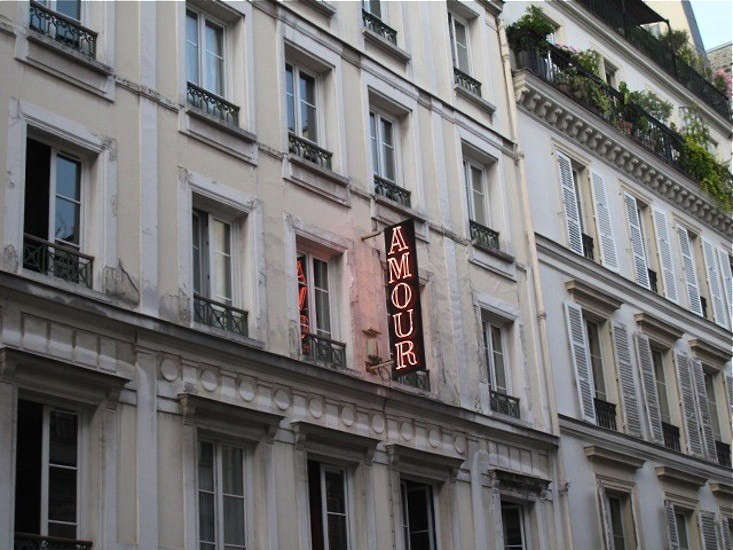 Above: When you're young, in love, and very hip: the Hotel Amour. May we suggest you Escape to Love, both indoors and out.
Don't miss the rest of Remodelista's French Connection week. And catch up with everything you missed on Gardenista in The French Connection.
(Visited 3 times, 1 visits today)