With the irresistible bird-shaped Tjirp Doorstop by Belgian Designer Cas Moor, it's form, function, and fun rolled into one. Owners beware: If your house is full of small children, it's highly likely that your Tjirp Doorstop(s) will be seconded for other purposes.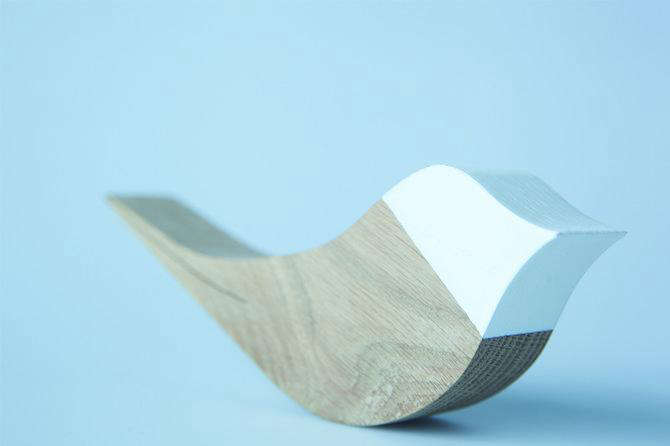 Above: First spotted on Dezeen, the Tjirp's simple shape can stand alone as an object for your home. For information and pricing, see Cas Moor.
Above: Many imagination filled games can be played with a set of Tjirps. 
Above: The Tjirp Doorstop comes in white, black or natural.
Above: The Tjirp Doorstop is handmade from oak.
Above: The Tjirp's tail is wedge-shaped and slides under a door to keep it open. 
Above: A simple curve can turn a piece of wood into a bird.
Above: A Tjirp hard at work.
If you like birds as much as we do, see Bird Accessories for all of our other bird finds.
You need to login or register to view and manage your bookmarks.