What defines a garden? Or a gardener? These days hydroponic countertop greenhouses make it easy for apartment dwellers to grow food indoors. A growing collection of garden podcasts offers how-to tips on everything from slug removal to rare hybrid roses. And Silicon Valley startups build edible gardens for employees to tend.  Join us for a week of the best ideas the 21st century has to offer (so far):
Above: This week photographer Britt Willoughby Dyer takes us on a walk through London as the magnolias come into bloom. See her own spring garden in the Cotswolds in Garden Visit: The Tulips of Hawthorn Cottage.
Monday
Above: One does not live by code alone. In this week's Garden Visit, we head to Paypal's headquarters in Silicon Valley to see what the employees are growing in the company's organic garden. Photograph courtesy of Start Organic.
Above: Apartment dwellers, take note. No soil, sunlight, or outdoor space necessary to grow edibles. See more in this week's Indoor Gardens post.
Tuesday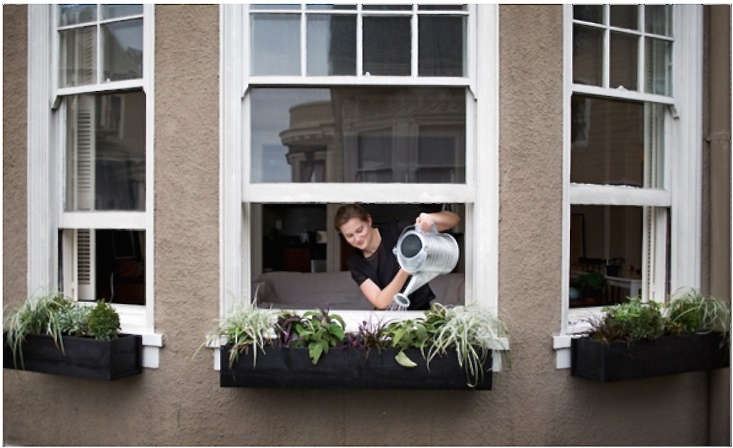 Above: The urban gardener's challenge: city smog, traffic exhaust, and high lead levels from old paint. Is it safe to grow edibles in an apartment window box? Meredith tests her soil in this week's installment of The Novice Gardener. Photograph by Liesa Johannssen for Gardenista.
Wednesday
Above: We round up and review our favorite gardening podcasts in this week's Garden Tech post. Photograph by Michelle Slatalla.
Thursday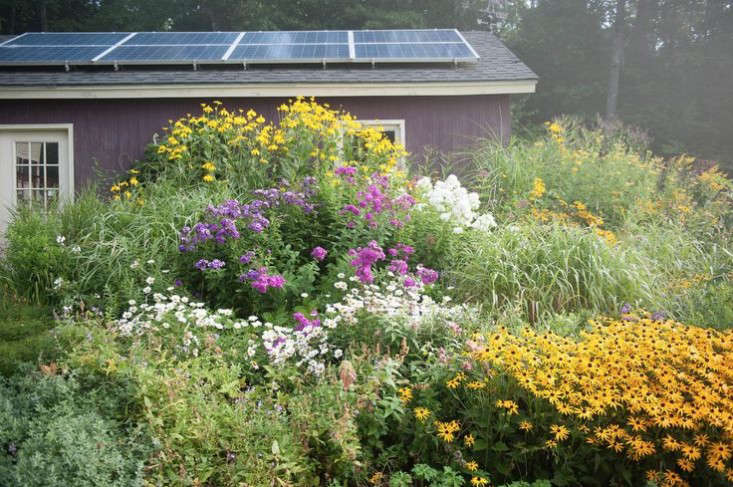 Above: Photograph by Susan Teare courtesy of JMMDS.
In this week's Hardscaping 101 post, we explain everything you ever wanted to know about solar panels but were afraid to ask.
Friday
Above: Photograph by Kendra Wilson. For more of Beth Chatto's garden, see Beth Chatto's 5 Favorite Flowers for a Gravel Garden.
From Claude Monet to Beth Chatto, learn lessons from 40 great gardeners in this week's Required Reading post.