Virginia Woolf did much of her writing in a converted shed, situated in her garden at Monk's House in Rodmell, Sussex. If you want to see more of her garden, see Required Reading: Virginia Woolf's Garden. If you want to know how to outfit your own shed in proper English style, see below:
Above: Inspired by Woolf's writing shed, Scotts of Thrapston designed the Reading Room, a summerhouse made from European redwood stained a dark green. The Reading Room is no longer available through Scotts, but the more modern Polebrook Summerhouse offers a similar small space for garden tools or garden contemplators; £7,400. If you opt for a DIY-version of the shed, Thompson's WaterSeal Semi-Transparent Waterproofing Stain in Douglas Fir is a comparable stain; $24 per gallon.
Above: From Michelle's picks of 5 Essential Tools for the Urban Gardener, the Sneeboer Ladies Spade, $134.20 from Garden Tool Company.
Above: The Foster Decorative Bracket is $13.98 at The Home Depot. For the shelving, a 10-inch-deep Poplar Board is $3.94 per linear foot at The Home Depot.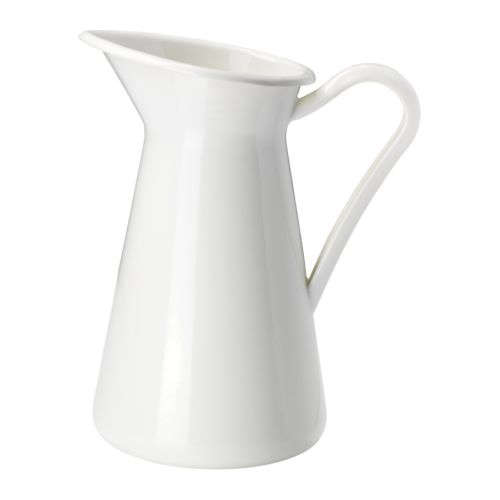 Above: Ikea's Sockerí¤rt enameled steel vase comes in three sizes; $7.99 to $19.99.
Above: The Long Narrow Pole Handle Basket in large is $21.95 from The Basket Lady.
Above: Ikea's Norbo drop-leaf table folds down when not in use; $29.99. Paint it in an eggshell white to re-create the look.
Above: The Oak Counter Stool from Restoration Hardware has a weathered finish; on sale for $79.
N.B. This is an update of a post that originally published on March 27, 2012.
Troll our archives for more posts on Garden Sheds.
(Visited 299 times, 1 visits today)