Virginia Woolf did much of her writing in a converted shed, situated in her garden at Monk's House in Rodmell, Sussex; here's how to outfit your own shed in proper English style.
Above: Inspired by Woolf's writing shed, Scotts of Thrapston, working in collaboration with the UK National Trust, offers the Reading Room, a summerhouse made from European redwood stained a dark green; £9,995. For a similar stain, try Thompson's WaterSeal Semi-Transparent Waterproofing Stain in Douglas Fir; $24 per gallon.
Above: A Professional 4-Tine Digging Fork is $78.50 at Garrett Wade; the antique spade is sold out. The bronze Orion Spade, handmade in Austria and Hungary, is $198 at Harley Farms in Pescadero, CA (R). Another set of options: Target sells Smith & Hawken's Solid-Forged Garden Spade ($79) and Solid-Forged Border Fork ($74).
Above: The Large Plymouth Wood Bracket is $20.72 at Amazon. For the shelving, a 10-inch deep Poplar Board is $3.94 per linear foot at Home Depot.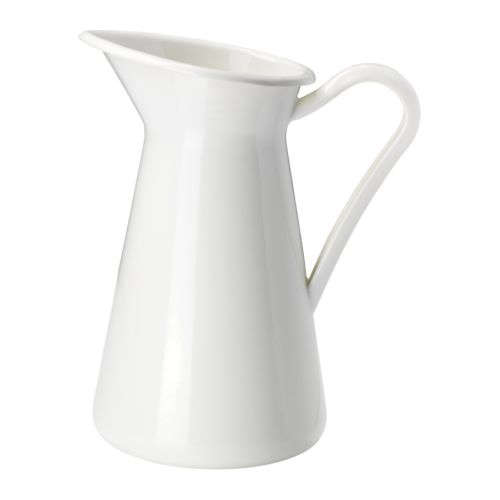 Above: Ikea's Sockerärt enameled steel vase comes in three sizes; $7.99 to $19.99.
Above: The Long Narrow Pole Handle Basket in large is $29.00 from The Basket Lady.
Above: Ikea's Norbo drop-leaf table folds down when not in use; $29.99. Paint it in an eggshell white to re-create the look.
Above: The Oak Counter Stool from Restoration Hardware has a weathered finish; $79.
Explore More: Garden Tools, Steal This Look, Outdoor & Gardens
N.B.: This is an update of a post published March 27, 2012.