For its very first design commission, Avanto Architects was hired by a gardening supply company, Kekkilä, to create a modular garden shed/greenhouse.
Designer Linda Bergroth, who worked with the Finnish firm Avanto to prototype the shed, took one of the completed greenhouses to her mother's summer cottage on a remote Finnish island and outfitted it with a few of her own personal touches. Today, the shed is commercially available and comes in various configurations (alas, lakeside view is not one of them).
Photographs by Arsi Ikäheimonen, courtesy of Linda Bergroth.
Design by Linda Bergroth and Ville Hara, manufactured by Kekkilä Garden.
Above: Linda Bergroth's hideaway on the island of Kukio.
Above: The wood-framed greenhouse is designed to be easily assembled, and the roof opens automatically to let in fresh air when the temperatures get too high.
Above: Bergroth made room for a simple bed along with her plants.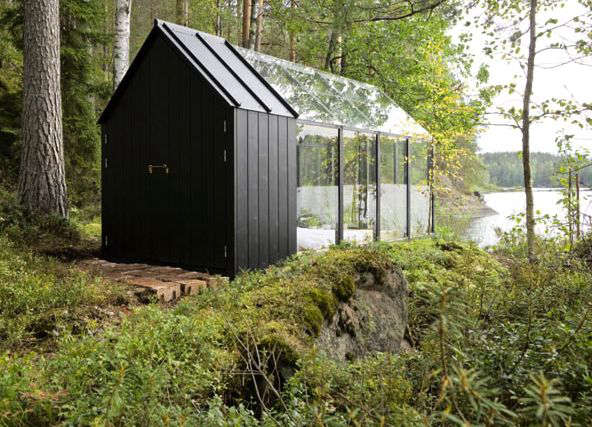 Above: The shed in back holds gardening supplies.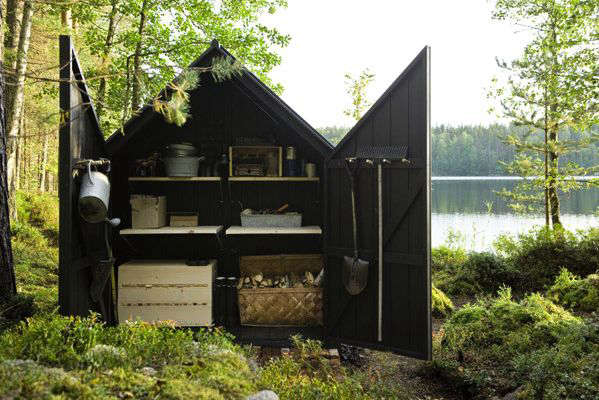 Above: The modular nature of the Garden Shed opens up the possibilities for different setups. For the different options and purchasing information, visit Kekkilä.
(Visited 319 times, 4 visits today)