When we were dreaming up prizes for our very first Gardenista Considered Design Awards, we thought immediately of the Symi lantern from Casamidy. Why? Its shape is vaguely houselike (it even has a front door), the materials are simple and timeless (iron and leather), it can be used indoors and outdoors, and it's made in Mexico by our friends Jorge Alameda and Anne-Marie Midy. Want to win one? Send us photos of your brilliant home or garden (or indoor garden) and you'll be in the running.
And thanks to all of you who have already sent in your submissions; we're loving them, especially the fact that they range from simple rooms to more involved professional projects.
Here's the entry link: Gardenista Considered Design Awards. Remember: the deadline to enter is June 14.
Photography by John Merkl.
Above: The Casamidy Symi Lantern from San Miguel de Allende-based
Casamidy
with a Santa Maria Novella candle and Libeco linen napkins from
SummerHouse
in Mill Valley.
Above: Casamidy made us a custom version of the hand-wrought lantern in a black matte finish with a hand-stitched leather handle.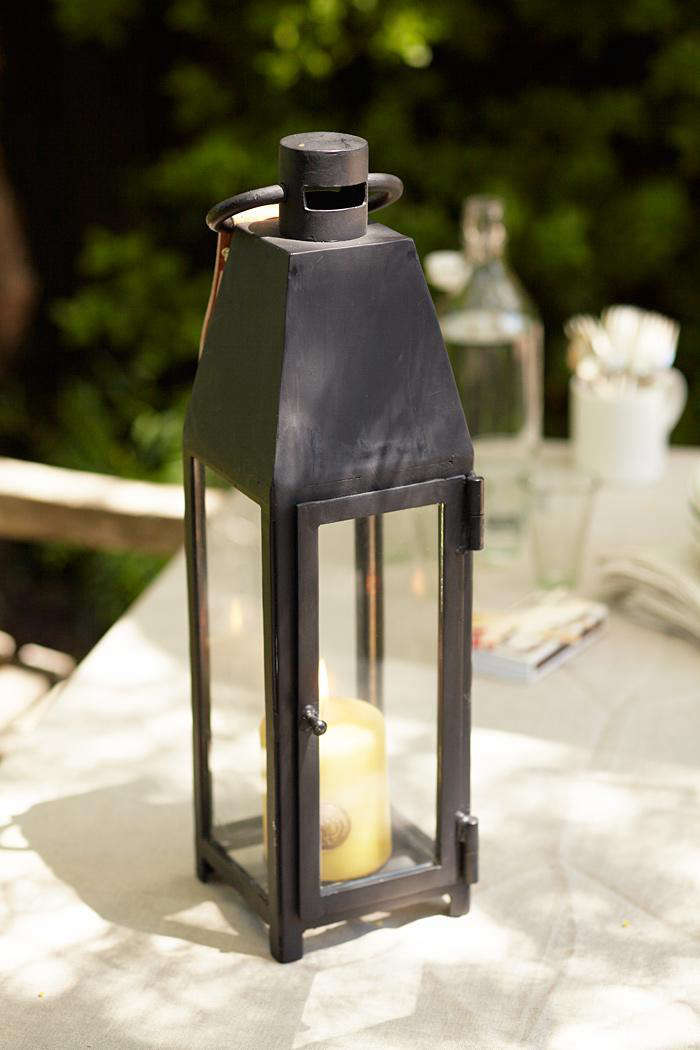 Above: A detail of the hand-forged hinged door. Owners Jorge Alamada and Anne-Marie Midy were not always fans of wrought iron, but after moving to Mexico they reconsidered. "By approaching artisan techniques from a different vantage point, we found iron work to be incredibly expressive and adaptable; working with this material is how we started Casamidy," Jorge says.
Our Considered Design Awards are open to everyone: If you love your space, snap some photos and enter here. 
Check out Casamidy in Belgium: Shopper's Diary: Casamidy Opens in Brussels.
(Visited 3 times, 1 visits today)