When garden designer Lindsey Taylor worked as an editor at Martha Stewart Living in the '90s, one of her tasks was to create the floral arrangements for the desks of senior editors at the magazine. As a result she became the go-to arranger when a shoot required floral decoration. Not that her arrangements were anything like the pristine monocultures of the day (those tight, uniform bunches of perfect peonies or roses beloved by almost everyone during that decade). Her mantra, just like her key influence, the celebrated English floral designer Constance Spry, was "air, height, volume, rhythm."
Later, from 2013 until 2022, she poured that experience into a monthly column, Flower School, for the Wall Street Journal, in which she created similarly free-wheeling, idiosyncratic designs, this time taking art as her inspiration. Now a selection of those columns has been made into a book, Art in Flower: Finding Inspiration in Art and Nature (Monacelli Press), in which familiar—and sometimes unfamiliar—works of art are translated into thought-provoking arrangements.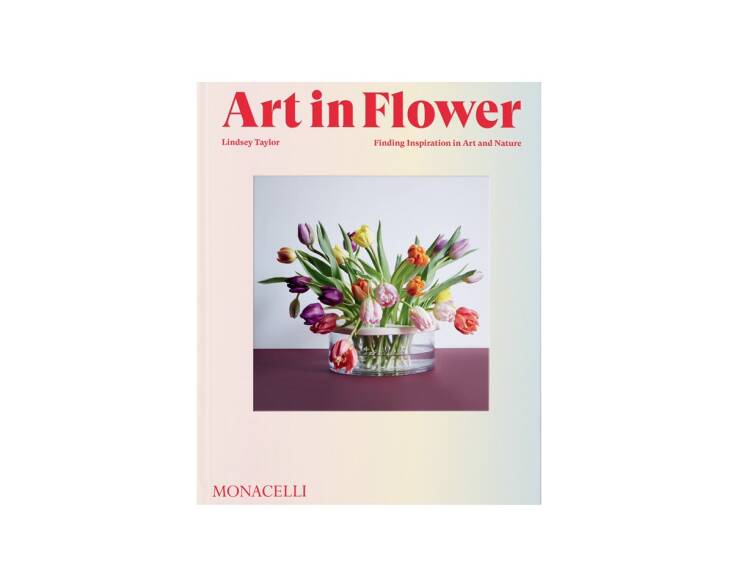 "Each month I chose a work of art," writes Lindsey in the introduction to her book. "Whether that was a painting, drawing, or sculpture, that mirrored the season in color, tone, imagery, and texture. And then I treated the whole endeavor like a game with a time limit." Forty of these columns are arranged by season in the book, each with text explaining her thought process, choice of materials, containers, backdrop and a list of the flowers used. Her only rules are that the artwork would contain no floral arrangements, that the vessels were just as considered as the blooms themselves, and that the design did not "copy" art but took inspiration from it. The resulting compositions provoke the reader to not only consider the work of art more closely, but also to observe the flowers in a meditative way, too, and appreciate their forms, texture, colors. and beauty.
"Lindsey's ingenuity in transfiguring a two-dimensional painting into a three- dimensional grouping of leaves, flowers, pods, and grasses, and the photographers' in transforming it back into a two- dimensional image, were always a delight to witness," says Deborah Needleman, in her foreword to the book. "Her interpretations are never literal mimicries in floral form; they possess an artistic integrity of their own. Through her imagination and artistry, Lindsey is able to amplify something of the essential spirit in each work. Starting with one art form, Lindsey expresses truths in another."
Below, four particularly arresting pairings.
Floral arrangement photographs by Stephen Kent Johnson, from Art in Flower.
Inspired by Itō Shinsui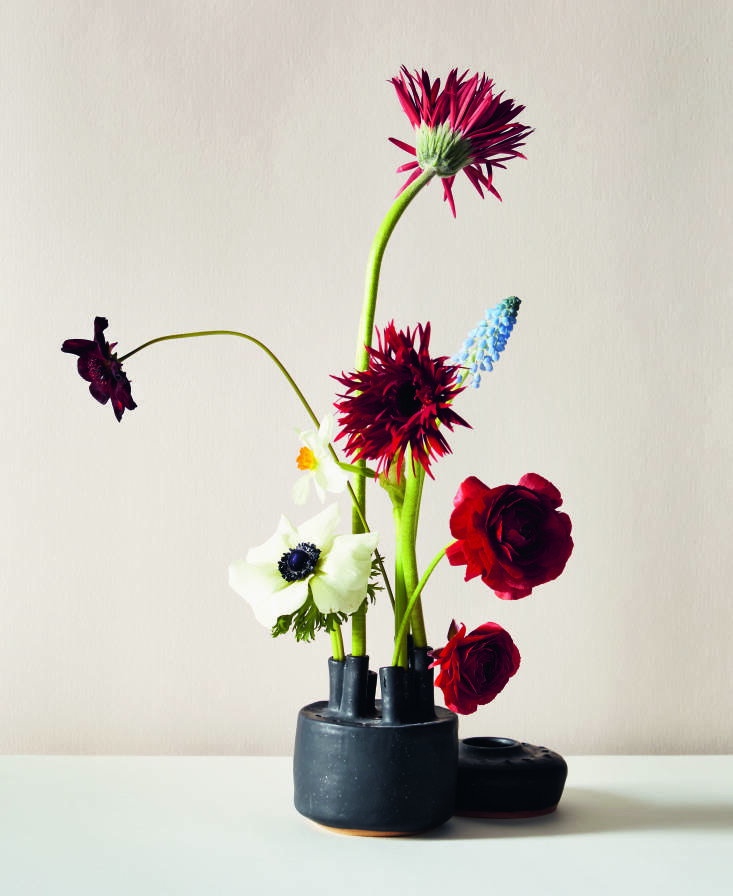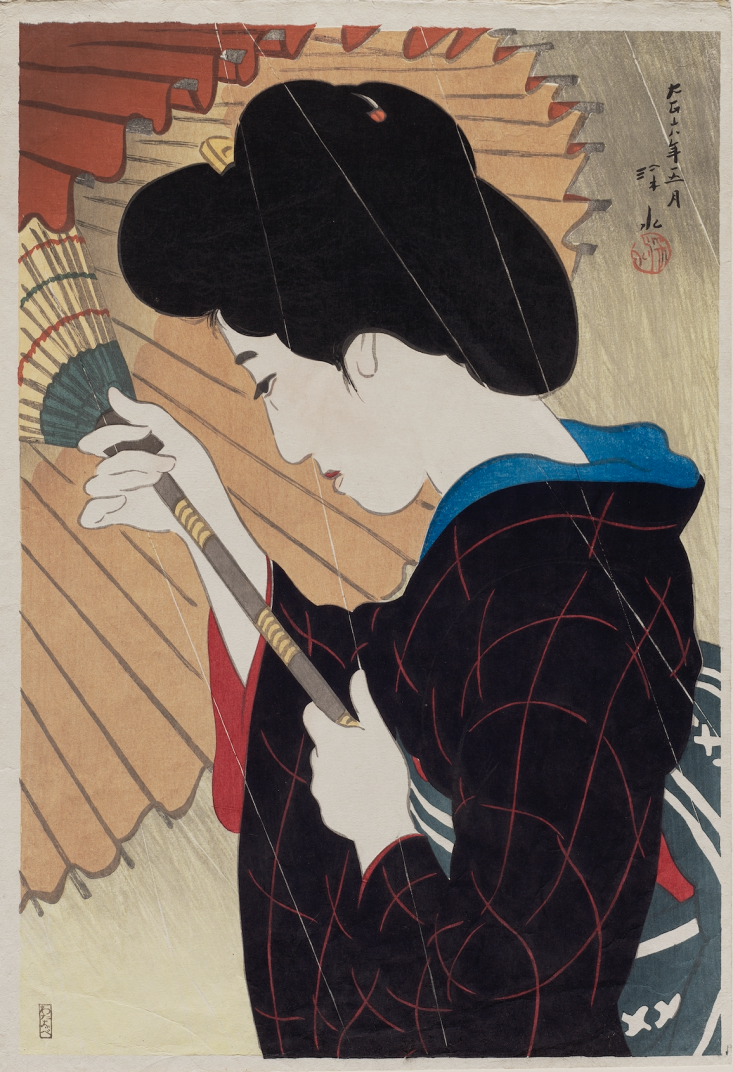 Inspired by Julie Mehretu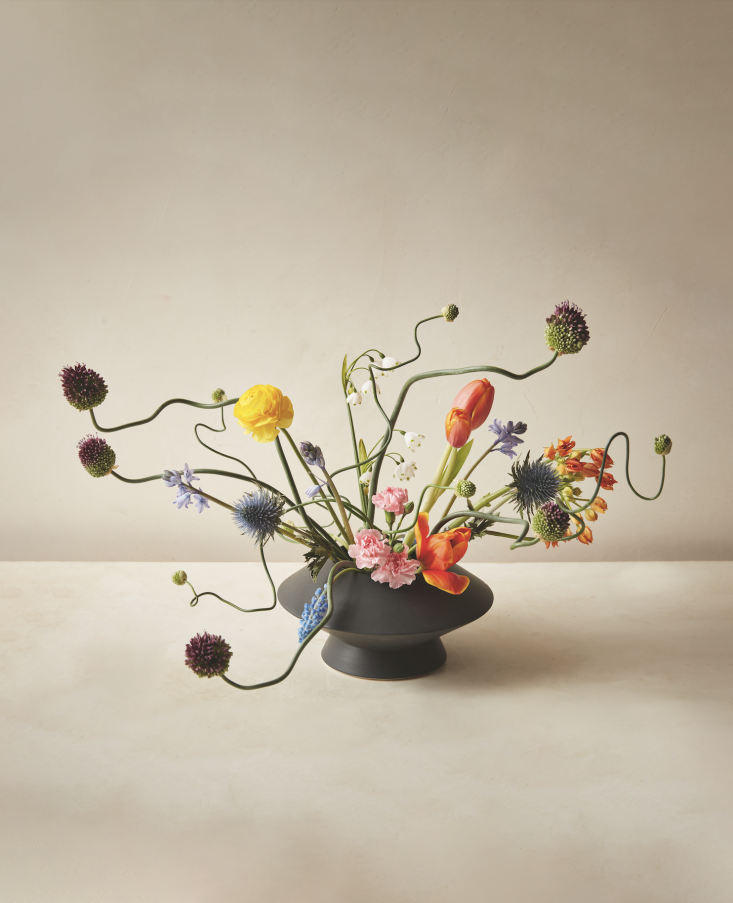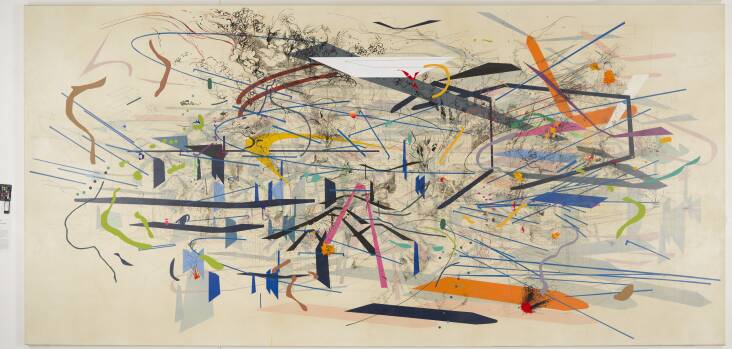 Inspired by James McNeill Whistler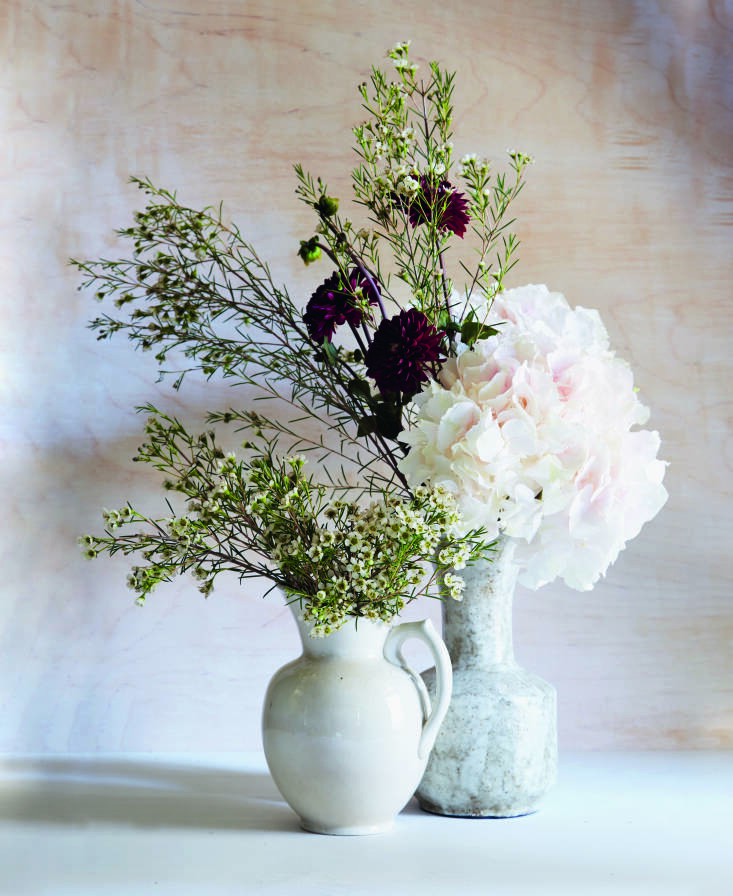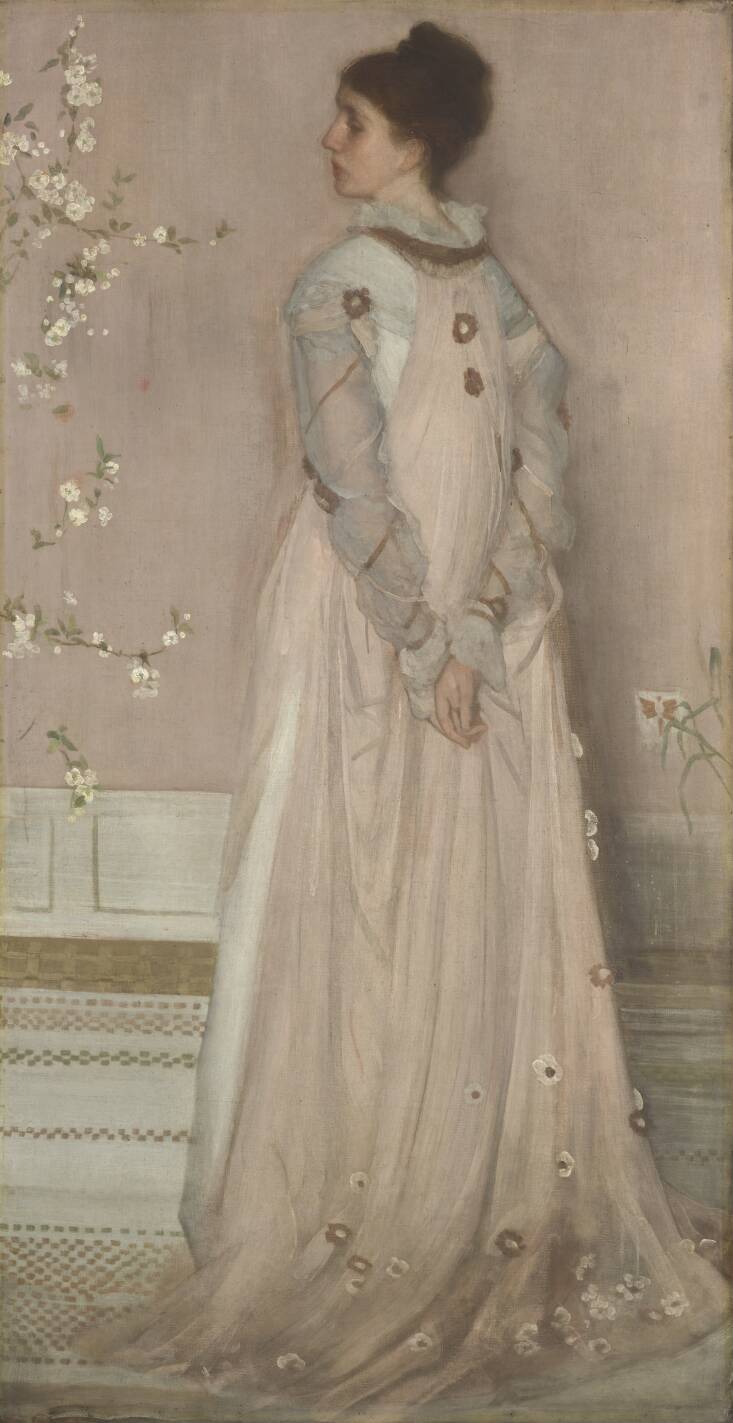 Inspired by Pablo Picasso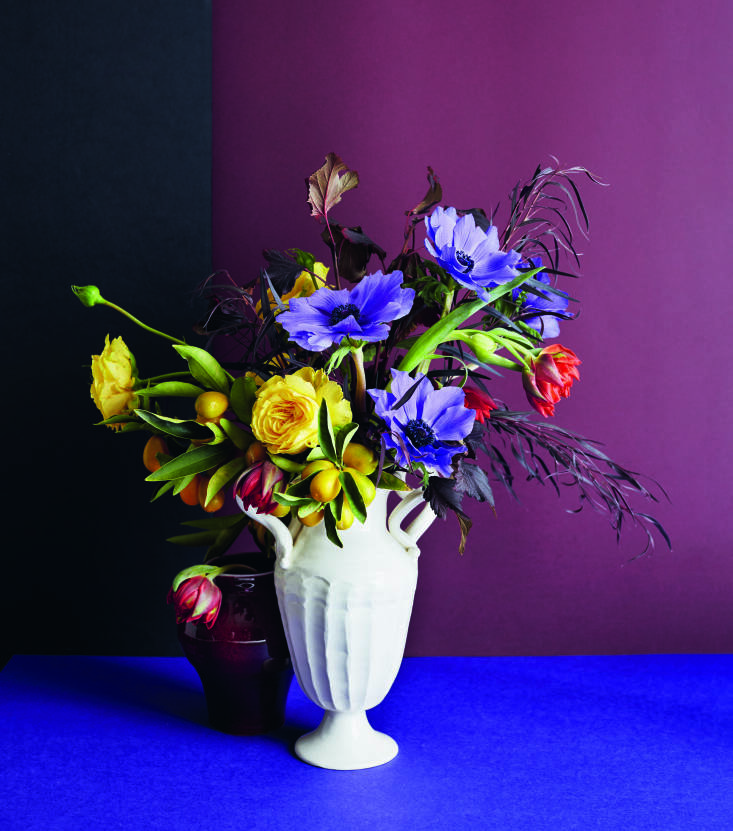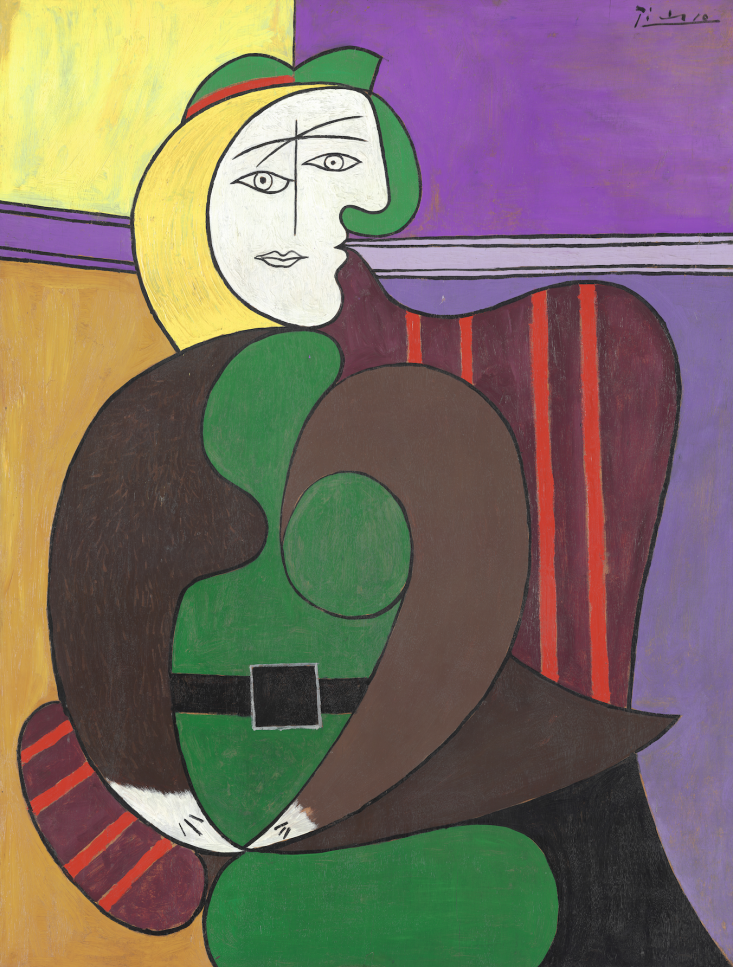 See also:
(Visited 7,925 times, 10 visits today)