Take our advice, open the latest issue of Wilder Quarterly and let yourself get lost for awhile. Lessons in growing prickly pear cacti, nude gardening, and cooking with chili peppers await–and that's just the beginning.
As is only fitting, Wilder Quarterly coincides with the seasons, offering readers long-form essays and interviews along with shorter bits of advice, projects, and product reviews that complement what's happening in the world outside. 
The magazine's seventh issue was released last week and we were lucky to get a sneak preview. As predicted, it's ripe with stories to delight both the practiced gardener and the novice who only dreams of plunging her hands in the dirt. More than being just a garden magazine, Wilder Quarterly embraces all of the natural world.  Among the features in the current issue is a story on the future of our national parks, expert advice on building a communal homestead, and an exploration of white lightening. Fancy yourself more practical? The magazine profiles garden plants and pests and offers step-by-step instructions for building your own underground oven and jam bonnets. My favorite part of the latest issue? A special pullout guide to astrology and flowers by astrologist Susan Miller. The best rainy day read I've enjoyed in a long time.
See sneak peeks from some of this issue's stories below: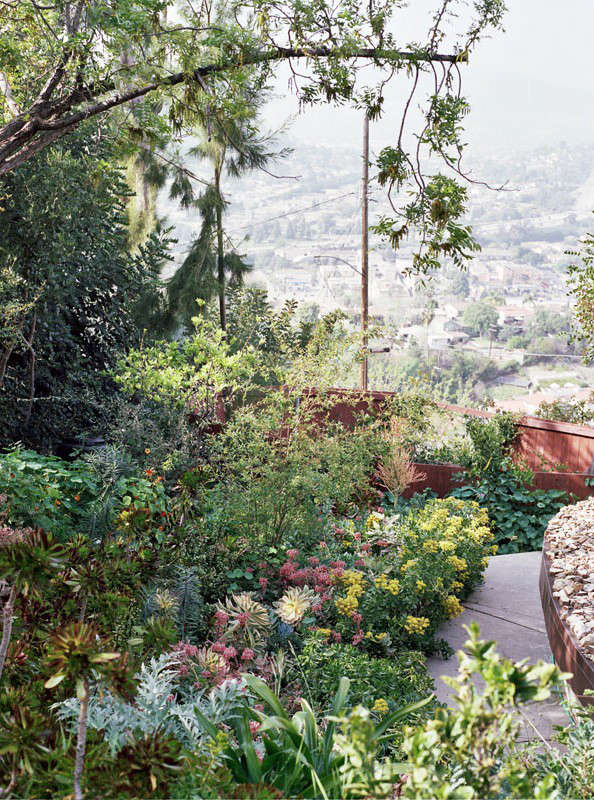 Above: Los Angeles in bloom. From Maxwell William's story on artist Fritz Haeg's partnership with the Los Angeles Nomadic Division (LAND) and his mission to sow wildflower seeds throughout The City of Angels. Photograph by Ye Rin Mok.

Above: Jay Babcock and Stephanie Smith draw on their experience living in the middle of the Mojave Desert to give advice for making a communal homestead work. Among the tips on offer? Edenize. The couple planted trees to provide "shade, cooling, aroma, oxygen, and habitat for animals and beauty." On their list of greenery still to add: a fruit orchard and blue agave cacti and medicinal plants. Photograph by Elizabeth Weinberg.
Above: In "Lend Me A Hand," Molly Marquand, Wilder's horticulture editor, pulls together her favorite hand tools. We were glad to see our favorite Red Pig Tools Crevice Weeder made the cut. Photograph by Weston Wells.
Above: This issue's plant profile by Will Clausen demystifies the prickly pear cactus (Optunia humifusa); the only member of the Optunia family to grow east of the Mississippi and north of the Mason-Dixon line. Yes, you can find prickly pears growing in Brooklyn. Photograph by Nico Krijno.
Above: In "Vactionland USA," writer Zahra Sethna asks whether America's national parks will survive another 100 years. Photograph courtesy of the National Parks Service.
Above: Meg Taylor's story "Clothes Optional" explores the liberating world of nude gardening. Photograph by Cameron Wittig.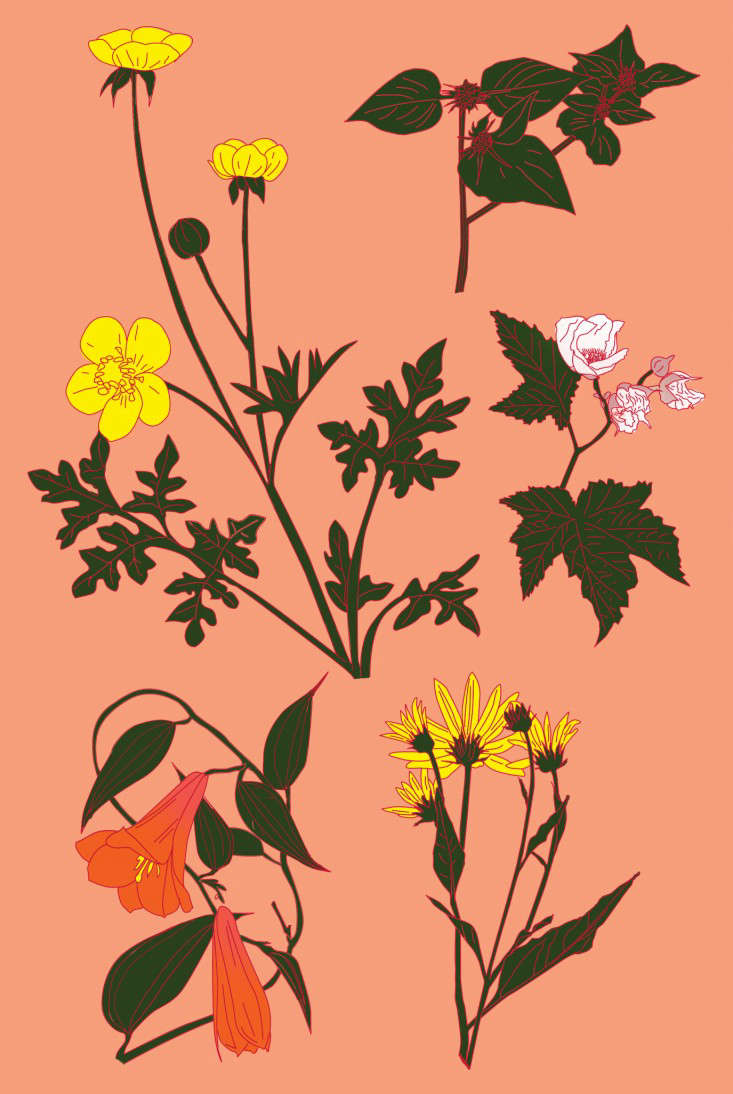 Above: "All in the Family" is an illustrated guide to identifying wildflower plant families. Illustration by Tracey Ma.
These and many more in the Fall Issue. Use the discount code GARDENGOODNESS to receive a 20 percent discount in the Wilder Quarterly Store. 
See more Gardenista Required Reads.
(Visited 69 times, 1 visits today)