How many different colors of brass can you name? Antique brass, matt brass, polished brass—the list goes on, but all have one thing in common: metal vases look lovely by candlelight.
Brass is a mix of copper and zinc (the the higher the percentage of zinc, the lighter the color of the metal). As the holiday season approaches, we've rounded up 10 brass vases that will glow on a tabletop or mantel:
Above: A handmade 5-inch Tama Brass Vase made in Japan is $195 from Gump's.
A Remodelista favorite, "Swedish company Skultuna Messingsbruk is one of the oldest active brass producers in the world," writes Janet of the manufacturer founded in 1607.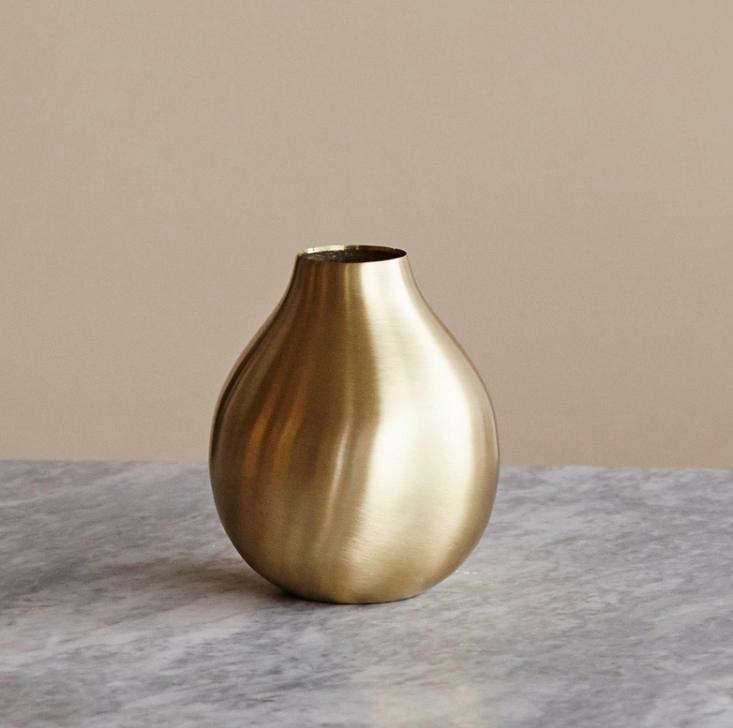 N.B.: See more of our favorite vases: