Were you the kid who asked Santa for a chemistry set every year because you dreamed of filling glass beakers and flasks with colored potions that would fizz and give off puffs of acrid smoke? Or was that just me? A lust for lab glass never wanes; the adult way to handle it is to collect science-experiment-worthy glass vases.
Bulbous vase, skinny neck: It's the perfect shape for displaying a single delicate stem (with or without roots attached). My own collection of labware glass includes real beakers and flasks along with some skinny-neck vases whose shapes pay homage to chemistry class. Here are 10 I'm coveting: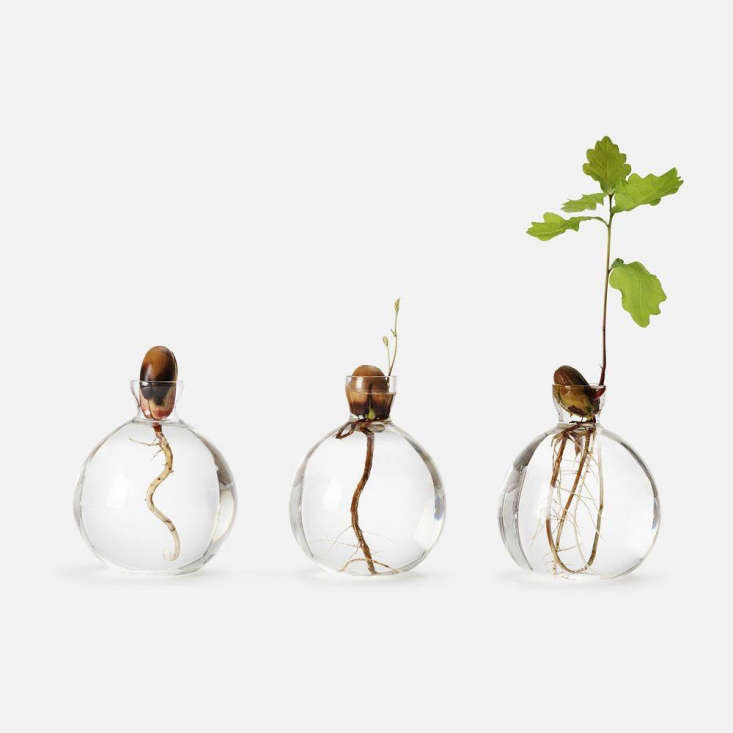 Above: A Beaker Glass Tube Vase has a hole to attach to a wall via nail, screw, or hook. It measures 8 inches long and sells for $2.95 from CB2.
 Above: Hardcore. From designer Seletti, a trio of Interior Lab Vases is so anatomically correct that they'd blend right in at chemistry class. Sold separately, the beaker, flask, and cylinder are $60 apiece from The Uncommons.
Picking summer posies? For more of our favorite vases, see 10 Easy Pieces: Single Stem Bud Vases and 10 Easy Pieces: Simple Glass Vases Under $30. 
(Visited 588 times, 1 visits today)