While housesitting a farm for a friend in Vermont, Cameron MacKugler experience growing organic fruit and vegetables. He loved it so much that he couldn't stop thinking about how to continue after he was back home. And then he had an aha moment:.
"I remember thinking 'I love having access to this great food, but I have no time or space to grow my own food, so how can I condense the process of gardening into a single intuitive product? I literally dropped my harvest and sprinted into the farmhouse where I grabbed some kids' crayons and sketched out the first version of the Seedsheet," he says.
Think of Seedsheet as a carpet of seeds you can roll out to grow an instant garden—a dream come true for city gardeners. It's a sheet of weed barrier fabric punctured with dissolvable pockets that hold seed and soil.
Photography via Seedsheet.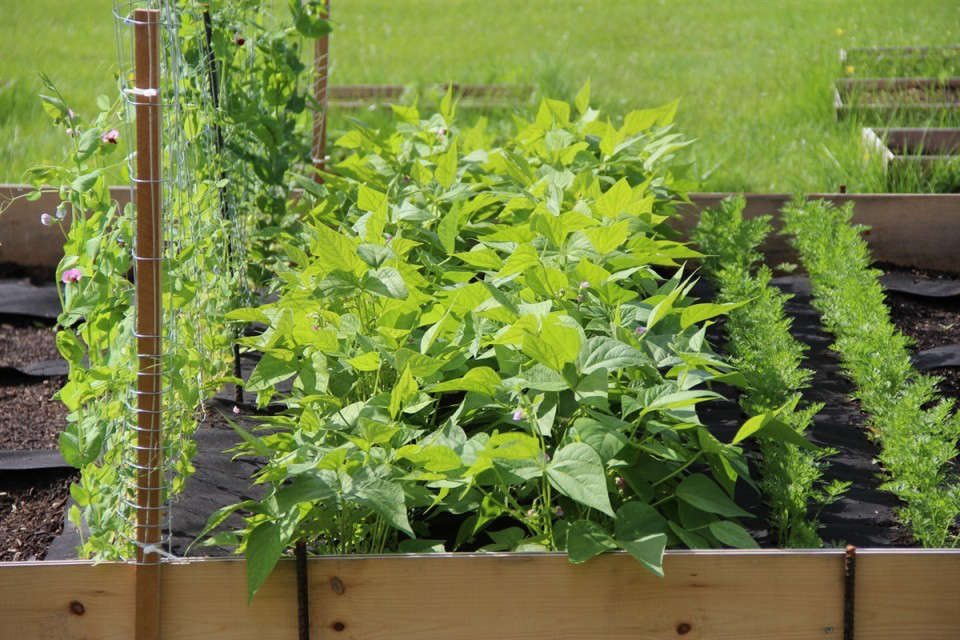 Above: You roll out a Seedsheet on a raised bed, window box, or garden and just add water.
Either mist with a bottle sprayer or use a hose on the mist setting to soften the plastic pockets. Seeds are already spaced at the correct distance. After the seeds germinate, you can continue to water in the usual way. That's it. Oh, and did we mention that there's no weeding required?
Above: A 5-by-10-foot Vegetable Seedsheet is impregnated with corn, bush bean, zucchini, and kale seeds and is $125. The seeds are organic, GMO-free and provided by Vermont-based High Mowing Seeds. 
Seedsheets come in several sizes to fit spaces as small as a window box (1 by 3 feet), or as large as walk-on garden plots (10 by 16 feet).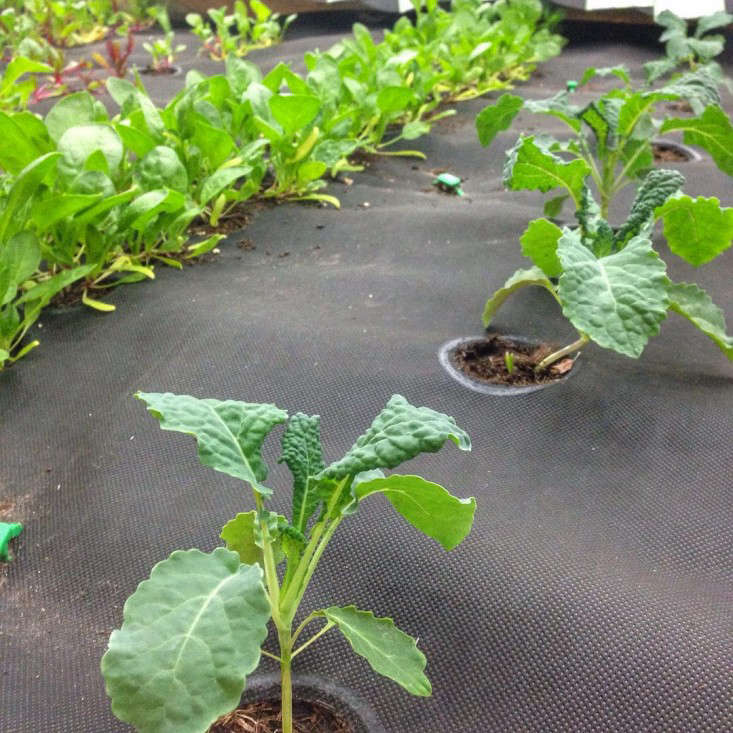 Above: The 10-by-16-Foot Vegetable Seedsheet is $199.
Above: Seedsheet uses an algorithm to calculate the optimum planting distances for each plant, which in turn should produce the maximum yield for each plant.
Above: Carrots benefit from a weed-free environment.
Above: Seedsheets are also available pre-seeded with flowers. A 4-by-8-foot Flower Sheet is $75.
Finally, learn how to successfully design and create an edible garden with our Hardscaping 101: Edible Gardens guide.
(Visited 298 times, 1 visits today)