Who knew that the herb taking over a corner of my garden was such a valuable asset?
A member of the mint family, lemon balm (Melissa officinalis) is an easy-to-grow herb treasured for its lemony scent and medicinal qualities. Popularized in the Middle Ages as an herbal remedy, it has been used to reduce stress, promote sleep, and improve digestion. Made into a tincture, lemon balm acts as a salve for cold sores and other skin irritations.
And then there is the scent. Large sprigs smell great mixed with cut flowers or tucked in a bud vase on the kitchen counter.
Lacking a garden? Lemon balm can be grown indoors in pots. It just needs a sunny window that receives at least four hours of direct sunlight per day; water only when the soil gets dry. Bonnie Plants offers good guidelines on growing lemon balm.
Photography via Bonnie Plants.
Above: Lemon balm plants are commonly found in local nurseries. Lemon Balm Seeds ($3.95 for a packet of 500 at Burpee) can be started in the early spring or propagated indoors. Potted Lemon Balm Plants are available online at Horizon Herbs; $7.20 each.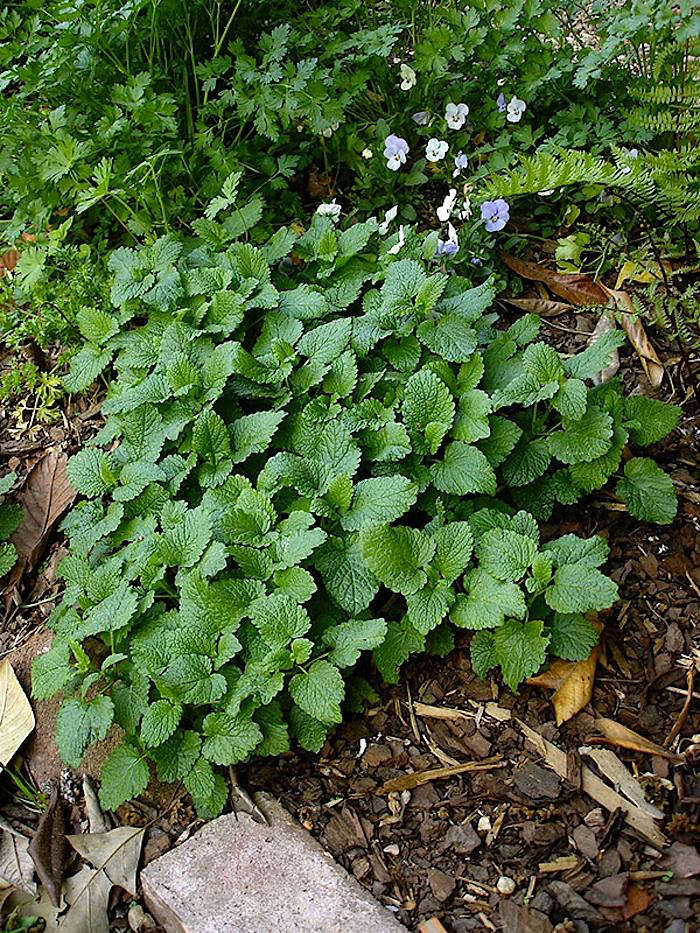 Above: Lemon balm grows voraciously; some find it to be a garden pest for its real-estate hogging tendencies. It also grows well in pots, which is an easy way to contain the plant.
Above: Lemon Balm flourishes when it is cut back periodically, making it a great harvesting herb.
(Visited 1,139 times, 5 visits today)