Like the nomadic huts of our ancestors, a modern structure that feels as if it's one with the land can be an irresistible gathering place. And after the people move on? There will be no sign that it was ever there:
The brainchild of Japanese artist and designer Hidemi Mishida, Fragile Shelter explores the relationship of humans with nature and with each other. It is a simple timber and plastic structure, devoid of furniture–an extemporaneous gathering place, located deep in the winter woods in Sapporo, Japan. Deliberately designed to be temporary, after it is gone Fragile Shelter will leave no trace.
Above: Constructed of wooden beams and plastic, the six-roomed structure has a nave-like effect; it's a temple to the nature that surrounds it.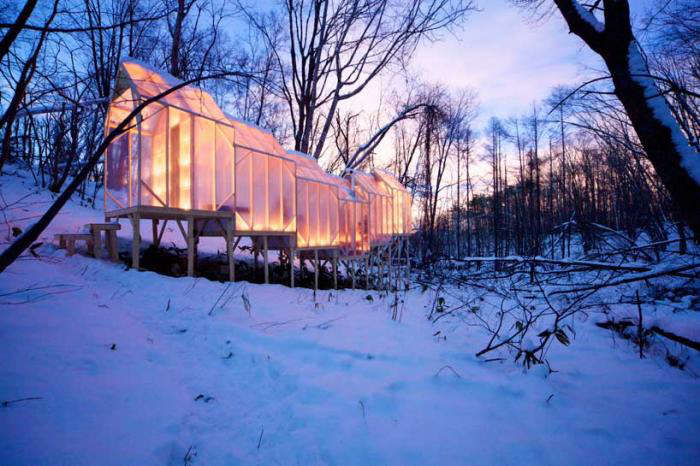 Above: At night Fragile Shelter hovers like a lantern over the landscape.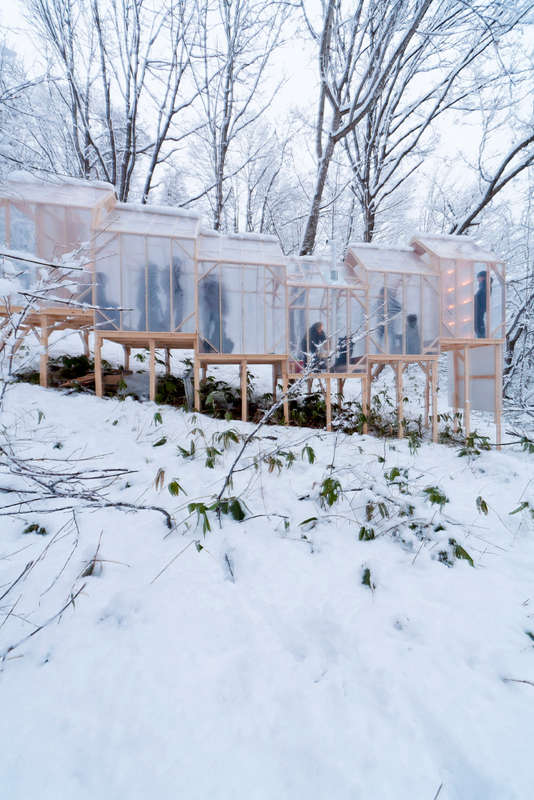 Above: Resting just above the snow, Fragile Shelter's ethereal rooms follow the contours of the land.
Above: A single stove provides just enough heat to keep this gathering cozy.
Above: In the daytime, Fragile Shelter blends into the landscape.
Above: Candlelight by the entrance makes an inviting image.
Looking for more Zen retreats? Visit our gallery of Serene Japanese Spaces.
N.B.: This is an update of a post published March 6, 2013.
(Visited 238 times, 2 visits today)