In my next life, I'd like to be like Anne Storm Pedersen, who with her billionaire husband bought a 4,000-acre Scottish estate in 2011. Killiehuntly has farmland, forests, and rivers and an enviable location in Cairngorms National Park in the Highlands of Scotland (one of the most beautiful places I have ever visited).
With a greenhouse to rival Queen Victoria's Crystal Palace, Pedersen's organic farm supplies food and flowers to guests who reserve rooms in the circa-1800 farmhouse. (The full-board hotel and outbuildings have been remodeled in a style best described as "Scandi-Scot." See the interiors on Remodelista: In Scotland, A Luxe Nature Retreat from a Danish Billionaire.)
The kitchen's farm-to-table fare, said Pedersen, "is all about homemade, local, simple, and honest, beautiful food served in a setting where people come together to spend precious time away from the daily routine." Almost all ingredients are grown at Killiehunty (save for exotics such as coffee, tea, and chocolate).  The cook relies on greenhouse-grown produce to stock the larder during darker, less-productive months. Elsewhere on the estate, chickens lay eggs, rivers are home to char and trout, and grazing Highland cattle occasionally provide meat. After the summer and fall harvest comes the hunting season, which is "an important time to take advantage of the exceptional bounty of this land," said Pedersen. Let's take a closer look at the estate.
Photography by Martin Kaufmann, courtesy of Killiehuntly.
To the uninitiated, "full-board" means meals included, and at Killiehuntly, that's a sprawling breakfast, lunch packed in a chic Mismo backpack, afternoon tea, and a three-course seated dinner.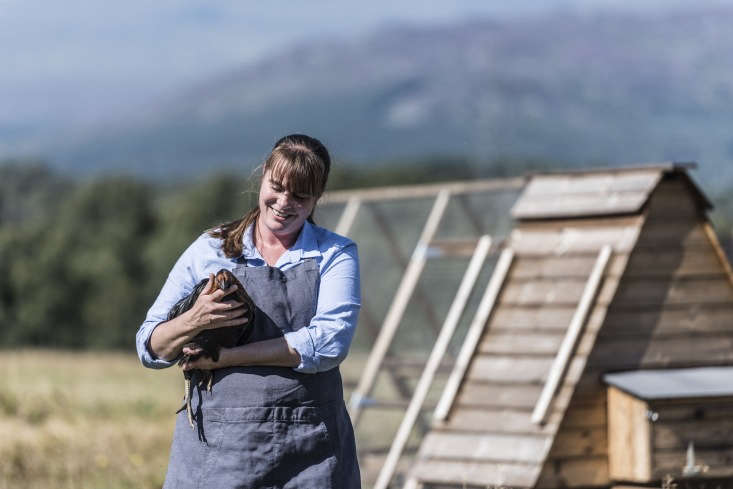 Browse more of our favorite farmhouses, including:
(Visited 533 times, 1 visits today)