My friend Kathryn is the best hiking companion. She's getting her master's degree in ornithology and can identify birds by their sounds, distant shapes, and mannerisms.
She often exclaims things like, "Those are definitely juveniles" when we spot small a red-tailed hawk in the Marin mountains. Whether you're shopping for an aspiring ornithologist, a casual birder, or a general bird enthusiast, here are four gift ideas for the holidays.
N.B.: To make sure we've got everyone on your list covered, see all of our gift guides to date in our House Gifts section.
Above: The pure cedar Push-Pull Turkey Call depicts realistic turkey sounds. Hand carved in the US, the call is $25 from Kaufmann Mercantile.
Above: Besides being as attractive as an indoor pendant lamp, the Glass & Rope Bird Feeder allows bird watchers to observe eating patterns while the birds are inside; $88 from Terrain.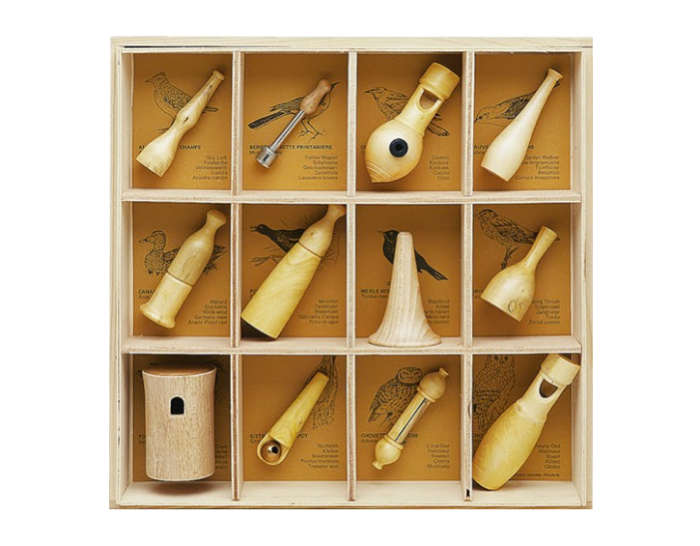 Above: Handmade from beech, maple, leather, and brass, the birds calls are sold in sets or individually; a Black Accordion Sandpiper call, for instance, is $48 from MOMA Store. Image via The General Aesthete.
Above: Rodger Tory Peterson's Audubon's Birds of America features prints of original Audubon drawings; $9.15 for the tiny folio edition from Amazon.
(Visited 81 times, 1 visits today)