While many of us strive to perfect our lawns, for others turf can be a serious turn-off. When Carolyn Dunster, the north London-based author behind the book Urban Flowers: Creating abundance in a small city garden, realized that her son was old enough to play football at the local park rather than in the family garden, she took her chance and stripped away all the grass. And then replaced it with a beautiful gravel garden in which she can grow myriad annuals and perennials.
"I do not miss the lawn a single bit," says Carolyn. "It was the bane of my life as it never looked as green and verdant as I wanted it to. It provided a safe space for my children to play on when they were little but I am much happier, as a designer, with the way my garden looks now." Read on to find out how to turn a garden over to gravel.
Photography by Nicholas Hodgson.
Before turning her attention to the 600-foot garden behind the house, Carolyn, a florist and garden designer, had already seen how effective laying gravel could be because she'd done the same thing in her beautiful front garden.
All the gravel had to be brought through a side access, so Carolyn ordered it in builders' bags that were more easily transported. She simply laid it on top of the bare earth to a depth of 3 centimeters (approximately 1 inch). "I purposely did not put down a membrane as I wanted to plant directly into the bare soil below and give my flowers the best chance of setting seed," explains Carolyn. "My plan was to do away with any formal beds so that I have a profusion of flowers and shrubs growing in what looks like a totally natural setting."
Carolyn is convinced that the gravel speeds up the germination of annuals, and she also plants successively in spring and autumn to ensure a constant supply of flowers. She grows masses of self-seeding annuals including love-in-the-mist, cornflowers, scabious, nicotiana, Queen Anne's lace, poppies, and cosmos along with biennials such as antirrhinums, honesty, and sweet rocket.  She also collects seed to resow, but encourages self-seeding wherever possible.
There are also long-flowering perennials including astrantia, penstemon, verbena bonariensis, monarda and red valerian.  And so far there aren't any plants that have not flourished in the gravel; even the existing evergreens that were left from the old garden are happy sitting in the gravel.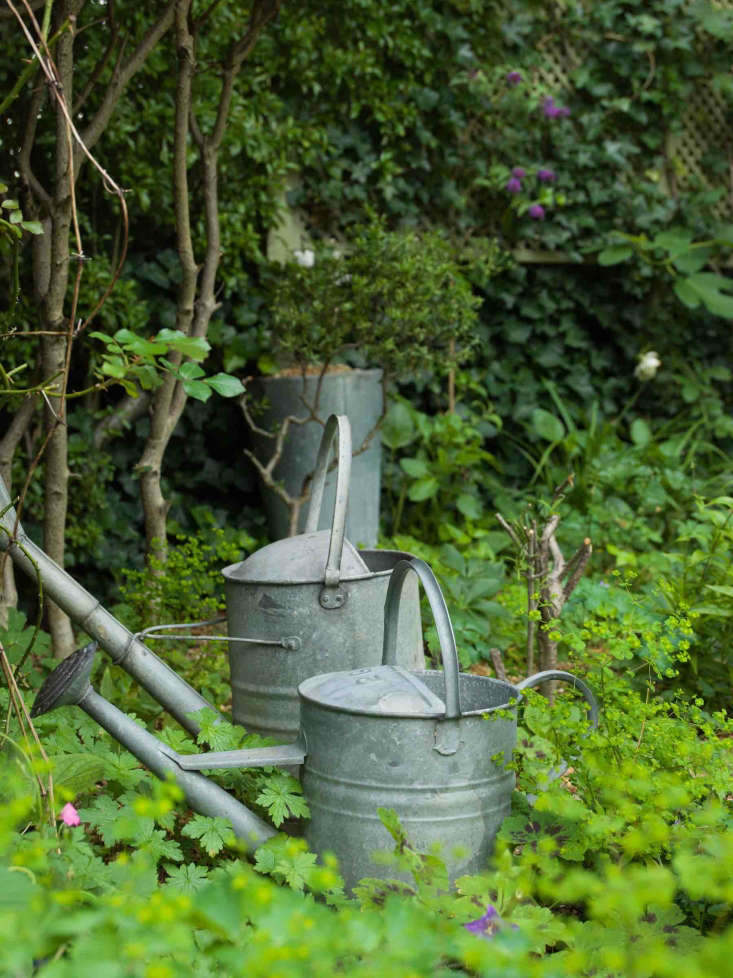 The benefits to gravel are numerous. "I think it sets all my plants off beautifully and adds a textural dimension. There are no ugly spaces of bare earth left when the flowers have gone over and I don't find it difficult to look after. The key is to recognize your seedlings so that you can remove them if they are weeds or in the wrong place. The gravel also provides extra protection for the roots over the winter."
Carolyn also notes that since turning over her garden to flowers, the space is now a haven for wildlife with bees, butterflies, and other pollinating insects as well as the birds that follow them.
Finally, learn how to successfully use gravel in a hardscape project with our Hardscaping 101: Gravel guide.
For more on lawn alternatives, see:
(Visited 350 times, 1 visits today)