To wrap up our week of Instagram Inspiration, we're sharing our readers' favorite gardens around the world.
We asked readers to share gardens they've spotted on trips by tagging their Instagram photos with #GardenistaTravels. Thank you to everyone who participated. After sifting through the photos, we've narrowed them down to 10 of our favorites. Join us for a quick global garden tour: 
Above: @aktottawa shares a glimpse of New York City's High Line Park. 
Above: The National Arboretum is just across this lake in Canberra, Australia via @netherleighblog. 
Above: A look at Longwood Gardens in Philadelphia, Pennsylvannia via @martyrich63.
Above: A courtyard in Garzon, Uruguay via @wafflesoph. 
Above: In the Yucatan, a shady spot in Mérida, Mexico via @cyncyncynsta. 
Above: Overlooking Kamakura, Japan with @erbafloral. 
Above: Tall daisies in Le Vermont, France by @fanyreyem. 
Above: The Garden Pavilion at the Marble House in Newport, Rhode Island via @graygreengoods. 
Above: Cacti growing on the sidewalk in Oaxaca, Mexico via @dilettante_gardener.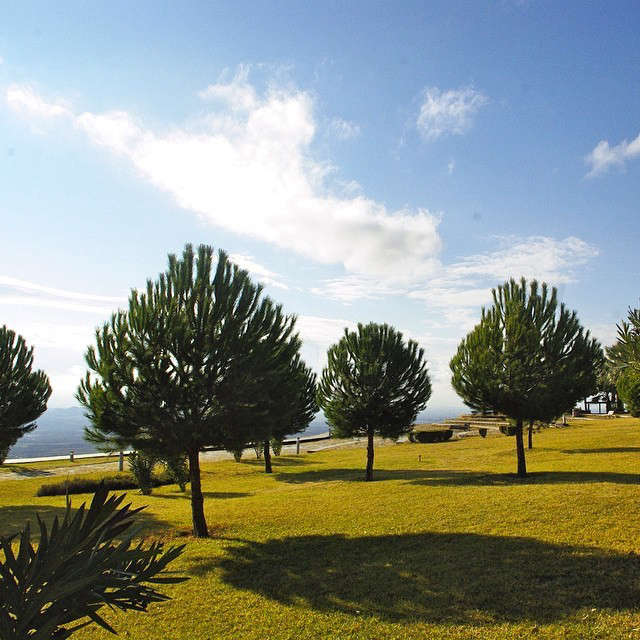 Above: Small pine trees in Pamukkale, Turkey via @staghornnyc. 
Itching to travel? Take a look at our City Guides. For more adventures see #RemodelistaTravels. 
(Visited 27 times, 1 visits today)