Welcome to the Garden Decoder, a new column in which I define gardening terms, both rarely heard and commonly bandied about, that have me scratching my head.
To call me a novice gardener is a compliment (see last week's Your First Garden: What You Need to Know About Topsoil for proof), but I have a feeling I'm not the only one whose horticultural ignorance runs deep. If you're in the same boat—if you have many, many questions about many, many gardening terms—check back here every other week for a new-to-me word or phrase to learn. And for you seasoned gardeners, my hope is that you too will learn something new and surprising about something you thought you already understood.
Featured photograph by Hilary Dahl, from Secrets of Success: Winter Gardening from Seattle Urban Farm.
What is a "cool-season crop?"
A cool-season crop is exactly what you think it is: a plant that thrives in cooler temperatures (70 degrees or below) and can survive light frost. Cool-season crops generally fall into three categories: cruciferous vegetables such as cabbage, broccoli, cauliflower, and kale; alliums including onion, leeks, and garlic; or salad greens such as lettuce and arugula. (See The New Vegetable Garden: 7 Essentials to Grow (and Eat) in Autumn for more cool-season crop ideas.)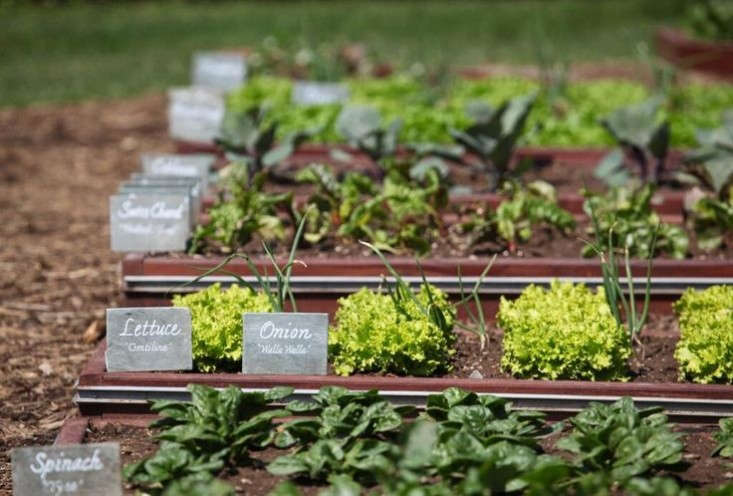 When should you plant cool-season crops?
Warm-season crops—think tomatoes, cucumbers, and string beans—are generally planted in late spring, when there's little chance for frost. Cool-season crops, however, are planted either in late summer (for mature crops in the fall or winter) or early spring (for mature crops before summer). The key is to grow them to maturity in cool temperatures; if warm weather sets in before they mature, the crop can end up tasting bitter. (This explains why the kale I grew in my first and only vegetable garden was basically inedible!)
Keep in mind:
Just because they're cool-season crops doesn't mean they like frigid temperatures. In general, soil and air temperatures should be at least 40 degrees Fahrenheit before you plant a cool-season crop (anything colder is too cold); this translates to about two weeks before the date of the average last spring frost. And because weather is never predictable, keep old sheets or plant covers handy in case of an unexpected hard freeze. If you live in a super-cold region (hello, Alaska), you'll want to plant in May or June for a summer harvest, because summers tend to be on the cooler side anyway.
For a good overview on which cool-season crops can survive cold temperatures best, as well as tips on whether to plant from seedling or seed, go here.
For more on cool-season crops, check out:
(Visited 184 times, 3 visits today)