Peony; Paeonia: "The Mistress"
Peonies can be shrubs or they can be trees, and one of the only sad things about living in a warm climate is it's difficult to grow either. Perennial peony likes a nice freeze in the winter.
With its fluff of thin ribbon petals, a peony is as frivolous as it is majestic. Add a single stem to any everyday floral arrangement and people will believe you got it from a rock-star wedding florist in Williamsburg, Brooklyn.
Long before the peony conquered the Brooklyn wedding flower market, it stole other hearts. In 1903 the Qing dynasty named it China's national flower. This was not a risky choice; for centuries the peony has symbolized prosperity and fertility in Asian art. The practice of feng shui affirms the peony's erotic potency.
To spice up your love life, trim some pink peonies and place them in the southwest corner of your bedroom. But take heed: According to tradition, older couples with bedroom peonies are inclined to stray toward youthful lovers.
Cheat Sheet
Choose well; these perennials have extremely long lives and some thrive for more than 100 years.
Pairs well in the garden with companions such as irises and roses.
Some of the most fragrant varieties are old peonies: Chester Gowdy (introduced in 1913); Duchesse de Nemours (1851), and Mrs. Franklin D. Roosevelt (1932) are among our favorites.
Keep It Alive
Peonies are jealous of their space and can have a hard time sharing. Don't make them compete with trees or shrubs for sunlight.
Perennial in growing zones 3, 7, and 8.
Wait to divide peonies until September, when temperatures start to cool.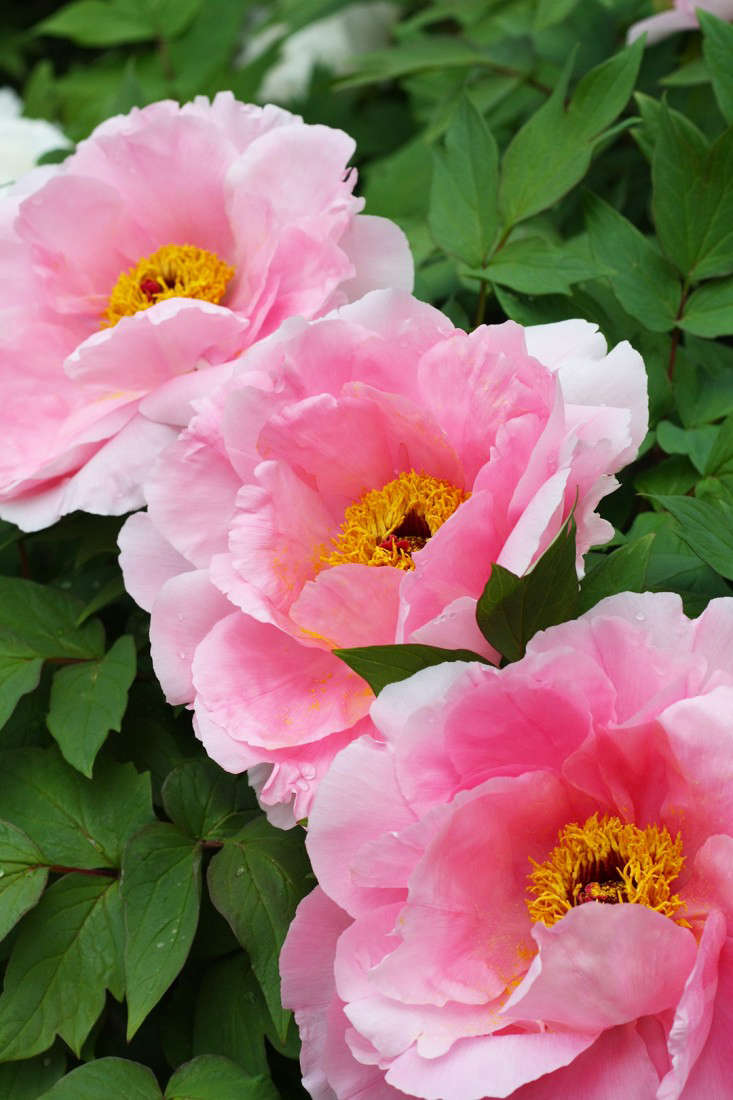 And if you are lucky enough to have a tree peony blooming in your garden, do not try to move it. It hates that and to punish you may not bloom for several years after being transplanted. Take heart: It can live to be more than a hundred years old. It will bloom for your grandchildren.
Shopping for peonies? One of our favorites is Coral Charm ($19 at White Flower Farm). And Polar Star ($18 at Old House Gardens), a Japanese peony introduced in the 1930s, is a favorite of bees.
If you're planning your spring garden, explore the possibilities using our Garden Ideas 101 guides:
Finally, get more ideas on how to successfully plant, grow, and care for peony with our Peony: A Field Guide.
Interested in other bulbs and tubers for your garden or indoor space? Get more ideas on how to plant, grow, and care for various bulbs and tubers with our Bulbs & Tubers: A Field Guide.
(Visited 424 times, 2 visits today)