For our last farmers' market profile of the week, we headed to the Big Apple. Union Square Greenmarket in New York City is one of the nation's largest farmers' markets. Started with just a handful of farmers in 1976, the market has grown to include more than 140 different vendors. Vendors run the gamut from organic vegetable producers, to small flower farmers, to fishermen, cheesemakers, and bakers who come into the city to sell their goods to folks hankering for a taste of the country.
We sent photographer Rebecca Baust to capture shots of some of her favorite greenmarket stands. When Rebecca heads to the market, she goes prepared, "I know you're supposed to go to the market and be inspired by whatever looks good, but everything always looks good at Union Square market–I come with a list."
What's usually on the list? 
"Fruit, more fruit, and baked goods." 
Rebecca recommends Locust Grove Fruit Farm in Milton, NY because "they always has a great selection of seasonal fruits and veggies." As for the baked goods, "Baker's Bounty makes delicious black and white cookies as well as fresh bread and pies." Before you leave the market, Rebecca suggests grabbing a bottle of tart cherry juice from Red Jacket Orchards.
Photographs by Rebecca Baust for Gardenista.
Above: Union Square, on the edge of both Chelsea and Greenwich Village, fills with vendors' booths four days a week (for hours, see below).
Above: Colorful heirloom tomato varieties at Union Square.
Above: We're wondering what kind of salad Rebecca could dream up using these shallots and tomatoes.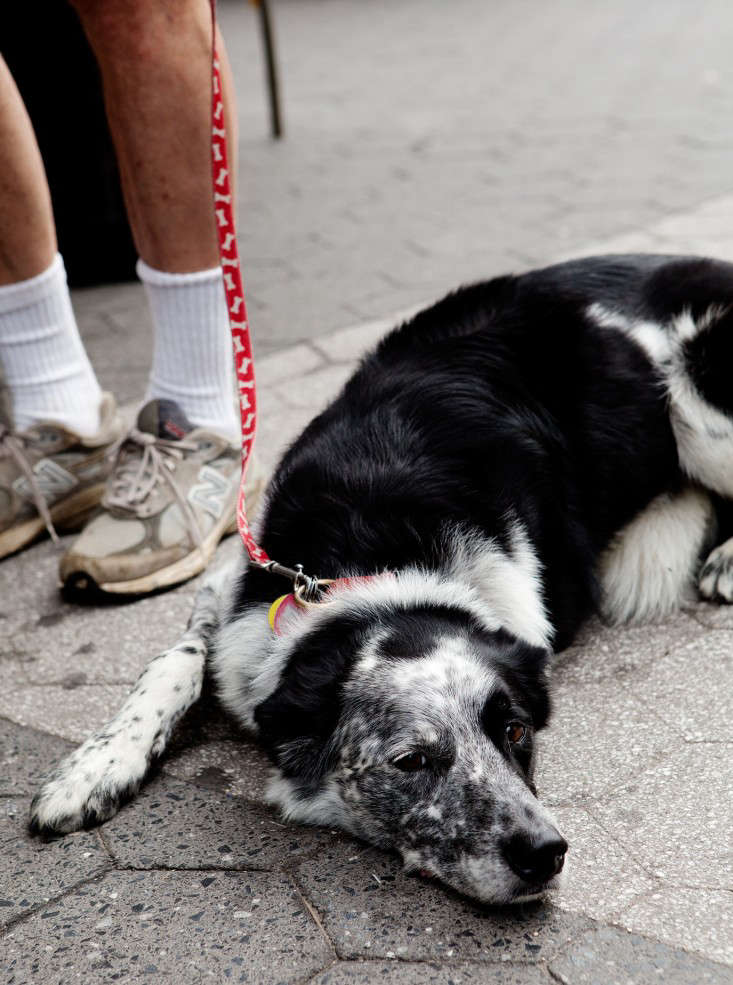 Above: Even the dogs descend on Union Square on market days.
Above: Individually wrapped baked goods for snacking on the go.
Above: Tart Cherry juice from Red Jacket Orchard.
Above: Berries are among the best finds at the market this time of year.
Above: Pint after pint of New Jersey blueberries for pancakes and pies.
Above: Red cherries from Locust Grove Fruit Farm would make a perfect afternoon, don't you think? For another of Rebecca's fruit-laden recipes, see 
Dining on Succulents: Purslane Salad with Watermelon
.
The Details:  Union Square Market is open four days a week: Monday, Wednesday, Friday and Saturday from 8 am to 6 pm.
The Map:
(Visited 6 times, 1 visits today)