You know that mild dizziness you feel when you lie on the grass, watching the clouds glide by in the sky? 
Australia-based designer Margie Rahmann and her husband, Justin, make and glaze their shallow clay hanging planters to order, so each white cloud is a slightly different size and shape. Just like in the sky: 
Above: A hanging Cloud Planter is $67.79 from My Very Own Eye Goggles via Etsy.
Above: Each stoneware glazed planter is idiosyncratic. Handmade and glazed in white, its dimensions will vary.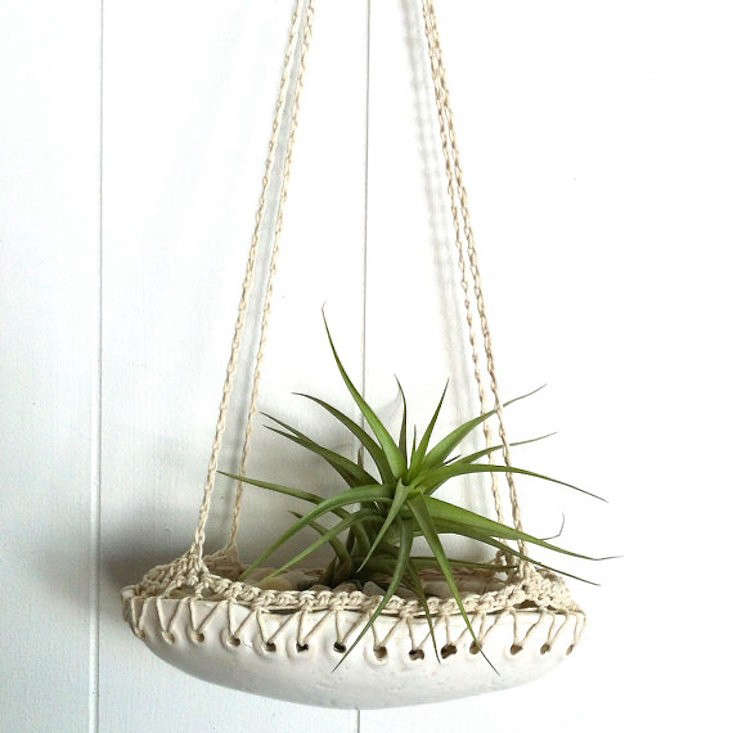 Above: The crocheted hanger is white cotton.
For more of our favorite hanging planters, see:
(Visited 48 times, 1 visits today)