How much do I want my own dried flower garland, to drape over mirrors and above windows and maybe even across my computer screen? So much. In fact I am obsessing over it right now: DIY Project No. 20 from Brooklyn stylist Shane Powers' new book. But the garland looks kind of hard to make. "No, not at all," Shane says (I am so excessively preoccupied with the thing that I have actually phoned him). "Do you want to know a few extra tips?" Do tell.
Photographs via Bring the Outdoors In.
Above: Shane's new book Bring the Outdoors In features nearly two dozen DIY garden-to-home craft projects that range from easy—"a styling or gesture you could do in an hour"—to complex. Where does the dried flower garland fit into that spectrum? "Medium," says Shane. "It's about the repetition of stringing the dried flowers."
For step-by-step instructions and a materials list, see Bring the Outdoors In.
Tip No. 1: "Be prepared that as you're stringing it, a few things are going to break off. Because they're dried. But don't worry about it; just keep going," says Shane.
Above: A veteran stylist who worked in Martha Stewart's craft department and later developed a line of vases for West Elm, Shane wanted to "bring a contemporary aesthetic to the idea of what a garden craft project could be," he said.
Tip No. 2: If you want to make a really long garland—and believe me, I do—it's best to make several shorter lengths and then tie them together. "Otherwise it becomes too long to handle," says Shane.
Above: Tip No. 3: Collect dried flowers from several sources. "You want a huge variety of color, it just looks better," says Shane. For dried flowers, he recommends checking out such sources as Jamali Garden, Joann, and Michael's.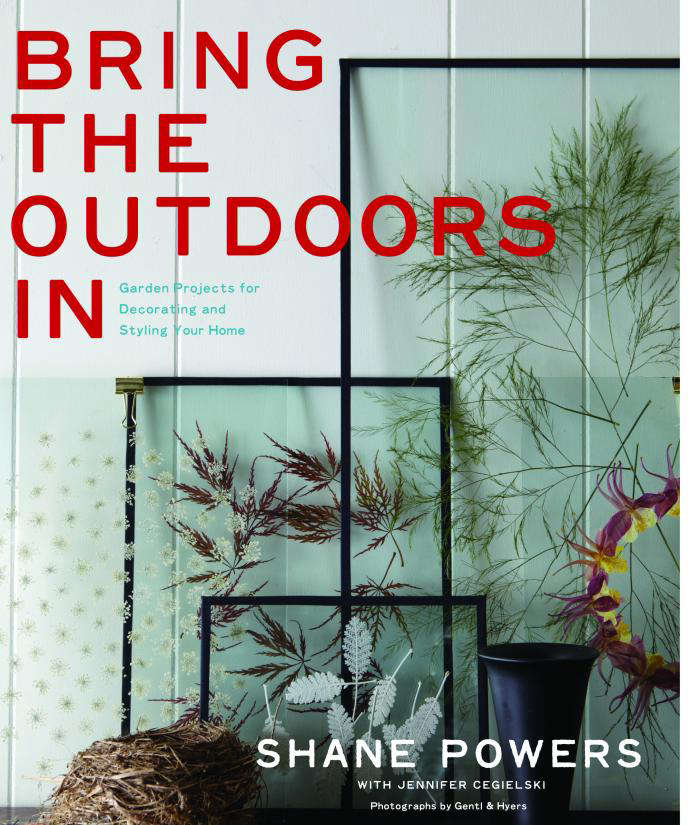 Above: Bring the Outdoors In is available for $24.95 from Terrain.
Are you, like me, obsessed with dried flower garlands? For another of my favorites, see DIY: Rose Garland.
(Visited 293 times, 1 visits today)