After just a week in Maine last summer, I decided that it was my favorite state. The beaches were how I like them: light on people, heavy on dramatic vistas. The weather, too, was my preferred type: temperatures that required at least half of the body (your choice of top or bottom) be covered up. I enjoyed my stay there so much that I did what I usually pride myself on not doing when playing tourist: I left with a souvenir—a doormat woven from reclaimed lobster rope. Every time I step barefoot onto its knotty surface, I am reminded of my trip.
Recently, I noticed that I'm not the only one enamored with nautical rope doormats. They're popping up in quite a few stores outside of Maine. Here are 10 I like. I am partial to the washed-out, rustic look of the versions made from upcycled lobster rope, but I've also include rope doormats that are a bit more refined.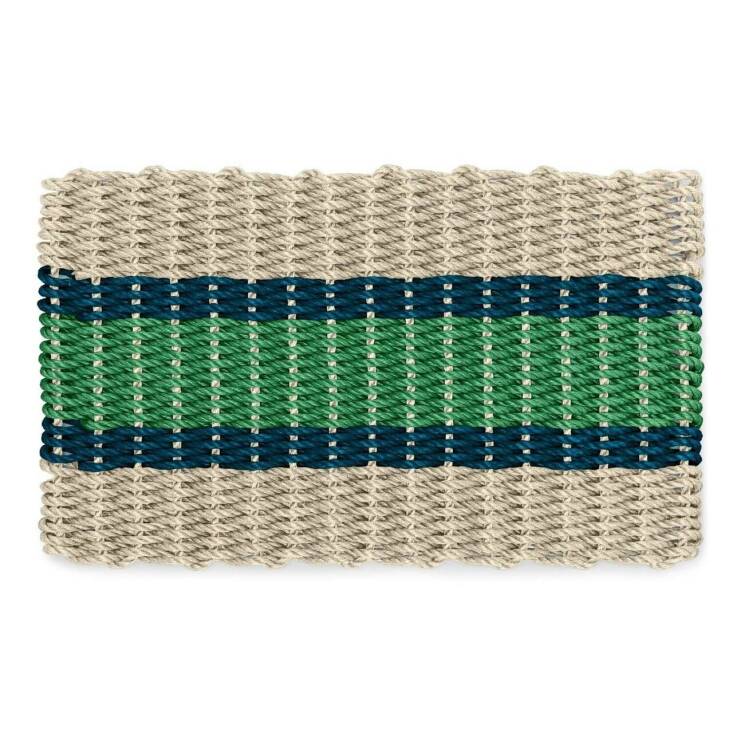 For more on outdoor floor coverings, see:
You need to login or register to view and manage your bookmarks.