From the ever-refreshing scented geranium to styling Pincushion flowers, here's a look at what inspired us this week.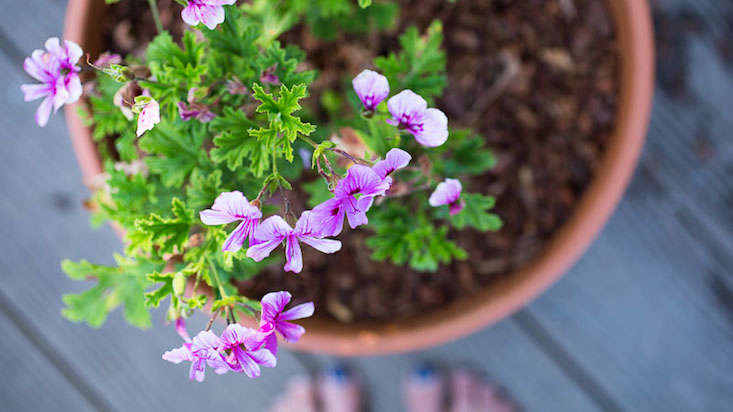 Above: This post and recipe centered around scented geraniums reminded us that "some of the most amazing kitchen garden ingredients are best grown at home." Photo courtesy of Emily Murphy of Pass the Pistil.
Above: We love Emily Schuman's description of Pincushion flowers: "They're like the brighter, edgy cousin of the hydrangeas I usually have around the house."  Photo courtesy of Cupcakes and Cashmere.
Our Latest Instagram Obsession
Above: Whether she's at home or the nursery, greenery shines in interior plant designer Lisa Muñoz's daily posts (@leafandjune).
For more Gardenista visit: Timeless Geometry in Texas.
(Visited 16 times, 1 visits today)