Brooklyn-based designer Richard Clarkson's goal is to create products that inspire wonder, from a cloud lamp that simulates a thunderstorm to a rotary-dial cell phone.
Now the team at Richard Clarkson Design Studio has created a hanging glass orb so captivating that it makes us question everything we know about terrariums:
Above: A Globe is available in two diameters, 8 and 12 inches, at prices from $210 to $380 depending on size.
Above: Plants are not included. "Planting it is half the fun," notes Clarkson.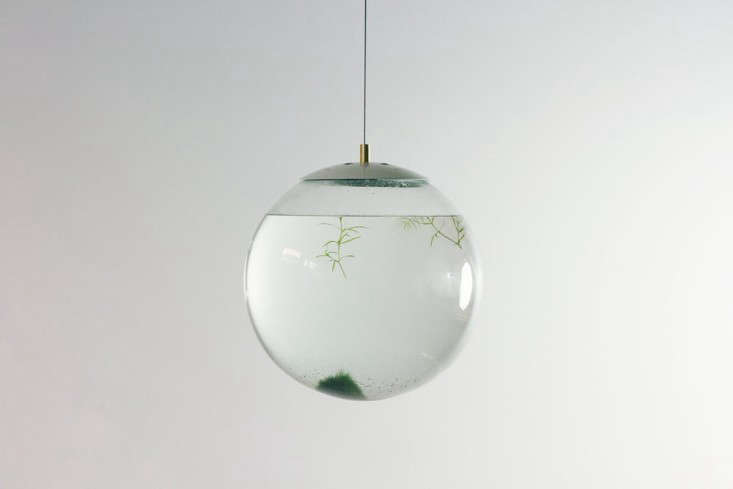 Above: A watertight Globe comes with a 1/16-inch steel cable.
Above: Both sizes are suitable for aquatic or low-maintenance plants, says Clarkson.
For more terrarium inspiration, see Gardening 101: How to Plant a Closed Terrarium and Terrarium Trend Alert: Glass, with Brassy Highlights.
(Visited 97 times, 1 visits today)