A modern, simple sensibility doesn't have to exclude child-friendly living. Case in point: the Cascade Lake House by Seattle-based architect Eric Cobb. Built for an active family, this year-round mountain retreat outside Seattle incorporates a climbing wall, secret passages, bunk beds, and plenty of chalkboards. According to Cobb, "There was a kind of Hardy Boys sensibility in the direction we were granted." Mission accomplished.
Photographs by Steven Keating.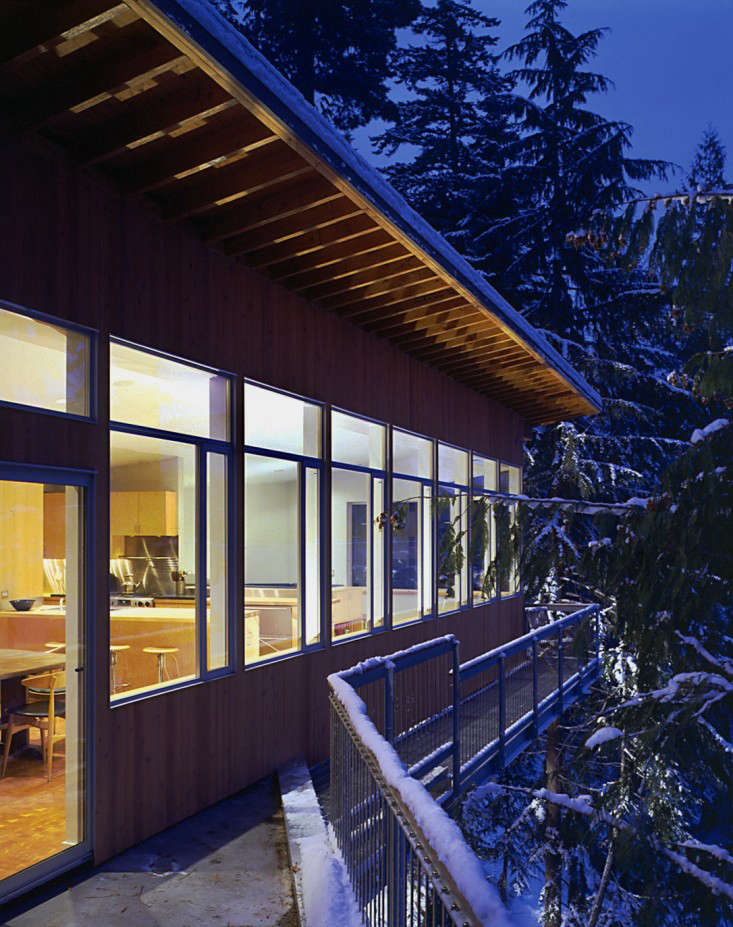 Above: The house is nestled amid trees on a hillside near Cascade Lake.
Above: The kitchen offers an expansive view of the lake.
Above: This sleeping and play room also offers an amazing view.
Above: The climbing wall gives children an alternative to stairs between two floors.
Above: Those taking the stairs can make a pitstop at the chalkboard.
Above: Glass lightens up the stairwell.

Above: Cobb masterfully hides one of the bunk spaces.
Above: Light makes for drama at Cascade Lake.
(Visited 20 times, 1 visits today)