Michele Michael of Elephant Ceramics takes us on an Instagram tour of her outdoor terrace in Red Hook, Brooklyn.
N.B.: For a look inside Michele Michael's apartment, see A Ceramicist at Home in the City.
Above: A simple wood trellis provides climbing opportunities; a galvanized planter holds herbs.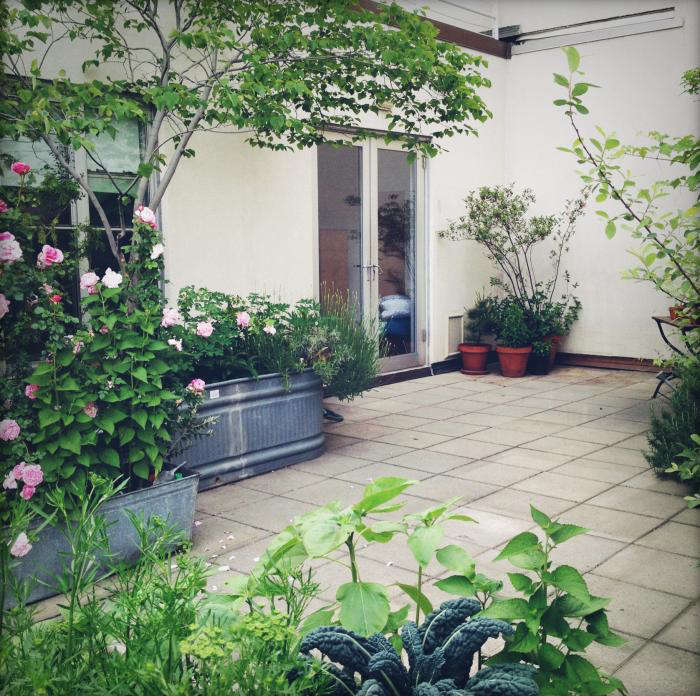 Above: Michael uses galvanized metal tubs as planters; Pottery Barn is currently offering a selection of Galvanized Metal Planters; prices start at $29 for a Cachepot.
Above: A collection of cacti in terracotta pots.
Above: A view of the city, rose in foreground.
Above: A pair of Biscayne Wire Chairs serves as seating.
(Visited 76 times, 1 visits today)