Sometimes when I see something really lovely that I'd like to buy but perhaps don't technically need to ensure my continued survival on this planet, I hesitate. I put away my wallet as a wave of Catholic guilt washes over me and my inner nun says sternly, "You shouldn't spend good money on that." 
But.
If I see something lovely that I'd like to buy because the purchase would give someone else comfort and happiness, my inner nun keeps quiet.
So henceforth let us refer to a certain clear Glass Water Bottle currently on sale at Canvas as a bedside carafe for house guests. (Sister nods approvingly.)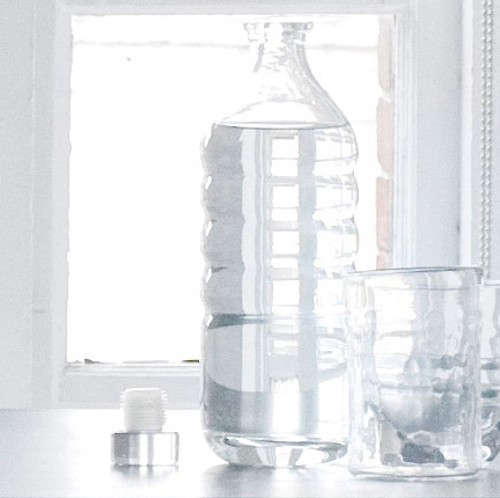 Above: A 36-ounce clear Glass Water Bottle with a stopper is currently on sale, marked down from $28 to $14 at Canvas.
Above: Handmade, each bottle has slight variations in height and shape. As does each house guest, come to think of it. For more of my gracious hostess tips, see 10 Essential Tips for Surviving House Guests.
For more lovely items my inner nun would encourage buying, here are 5 Essential Items for Every Guest Room.
(Visited 83 times, 1 visits today)