I am still mourning the recent loss of my beloved overgrown rosemary bush that greeted me at the front door with an energizing aroma. It provided an ongoing supply of my favorite cooking herb and made me feel like I was, for just a moment, in Italy. I can't get myself to buy fresh cut rosemary at the market. It's just not the same. In search of a replacement, I am considering five varieties:
Is there really a difference in the flavors? Let us know your rosemary experience in the comment section below.
Most nurseries carry a range of rosemary varieties. We've also listed online sources, but note that shipping is often restricted due to weather considerations). Photograph by Matthew Williams for Gardenista.
Above: My deceased plant was a Tuscan Blue Rosemary, which I am inclined to use again. Favored for it's gentle flavor,and blue flowers, it can be grown outdoors in zones 8 to 10. In colder zones, it can be grown in pots and brought indoors over the winter. A 2.5-by-3.5 inch pot is available for $4.96 through Garden Harvest Supply.
Above: Rosemary Arp is a hardier plant for cold. It can survive down to 10 degrees Farenheit (zone 6). A full-flavor rosemary with a lemony scent, it has woody limbs that make it great to use as a flavorful cooking skewer; $15.99 for two plants at Amazon.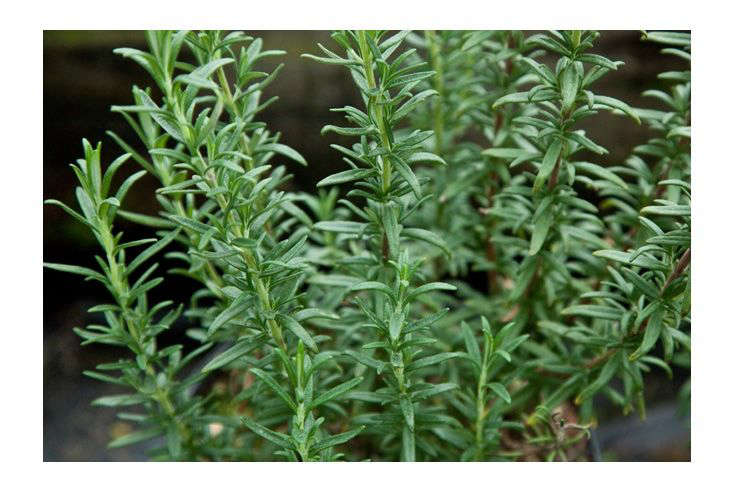 Above: Spice Island Rosemary has a pungent flavor reminiscent of nutmeg and clove, and densely packed leaves; $4.50 for a 2.5-inch pot at Pantry Garden Herbs. Image via Log House Plants.
Above: Gorizia Rosemary has exceptionally long and wide leaves and particularly upright stems, making it a favorite for use as a skewer, as well as for making pesto and harvesting for dried rosemary (because of the volume of the leaves). A mild gingery flavor is sometimes attributed to this variety. A 3.5-inch pot is available for $5.95 through the Grower's Exchange.
Above: Rosemary Prostrate is a creeping variety, nice to grow at a wall's edge or in a container. It is one of the most aromatic varieties of Rosemary; $5.95 for a 3.5-inch pot through Grower's Exchange.
Interested in other edible plants for your garden? Get more ideas on how to plant, grow, and care for various edible plants (including flowers, herbs and vegetables) with our Edible Plants: A Field Guide.
Finally, get more ideas on how to plant, grow, and care for various shrubs and hedges with our Shrubs: A Field Guide.
N.B.: For more herbs, see DIY Video: How to Clone Herbs in Your Kitchen and An Instant Herb Garden.
(Visited 1,482 times, 3 visits today)