Any green plant would look good in a black pot. Here's a roundup of a few of our favorite black planters:
Above: The Case Study Bowl Plant Pot with Plinth; $189 from Modernica. These ceramic black planters come with a plinth made of Brazilian walnut, and are available in a small and large size.
Above: Dadel Black Planter Pot is made of steel with a powder coating; $29.99 from Ikea.
Above: The Aquas Pot starts at $31.99 for a 10-inch size. Southern California-based Gainey has made mid-century style ceramic planters for the last 50 years.
Above: The Pad Outdoor Pod Version 4.0 is a collection of black planters made of spun aluminum, starting at $56 from Bobby Kern Home.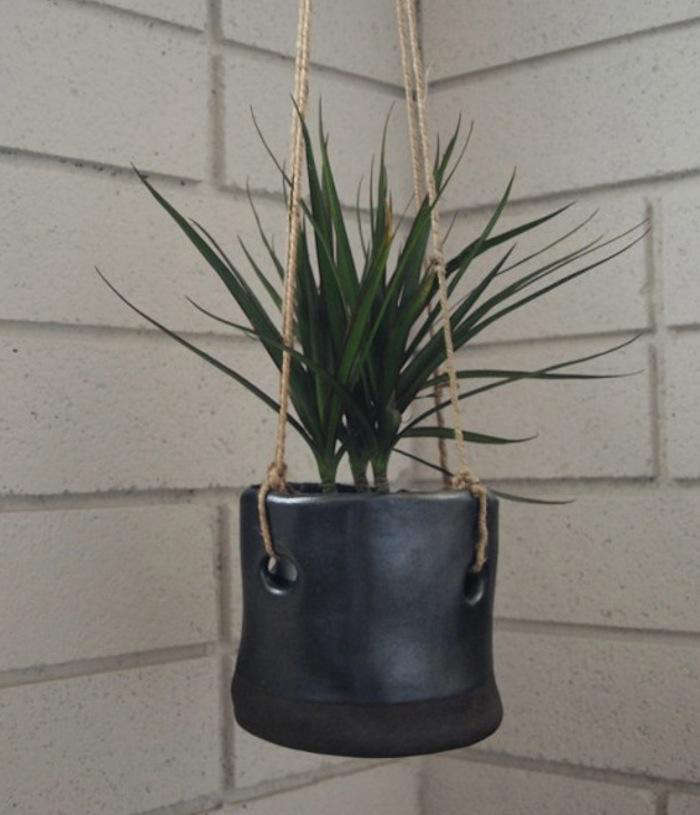 Above: The Amazonian Outdoor Pot black planter by Tw Workshop is $55 from Store LA.
To find out how to make your own black planters, see "DIY: Envy-Inducing Black Planters."
(Visited 97 times, 2 visits today)